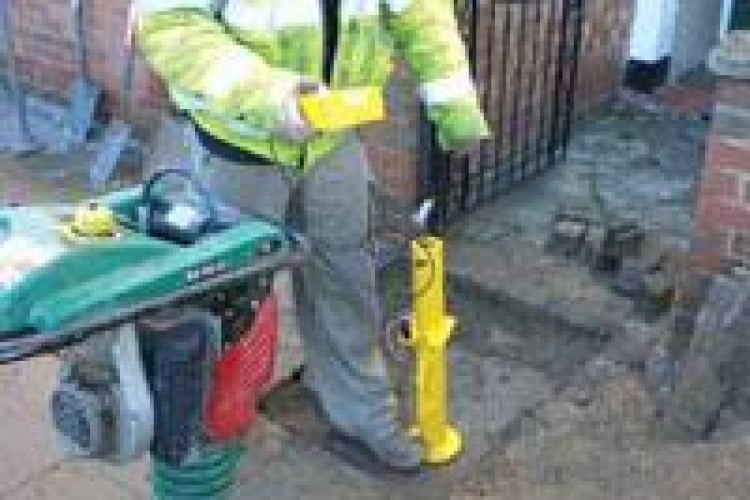 At the forefront of recycled road materials.
Rugeley Power Station has become the latest site in the UK to be added to the nationwide network of Hargreaves Coal Combustion Products (HCCP), a joint venture company with Evonik Power Minerals, both UK and European leaders in the development and sales of ash by-products from the power industry for use in construction. It means a local, readily-available and sustainable supply of Fly Ash Bound Materials (FABMs) to local authorities, contractors and utility companies in Staffordshire responsible for road maintenance, civil engineering, pavement laying and repair, reinstatement and other ground construction work across the region.
Quality, consistency and reliability are the key attributes that underpin the FABMs we supply. This gives specifiers the confidence to know materials from HCCP will meet their exact requirements, both in performance and satisfying the latest British Standards including the 800 series of the Specification for Highway Works.
Using FABMs to replace road base and sub-base results in important environmental and sustainability benefits. It avoids landfill, reduces the need for virgin aggregates and the carbon dioxide emissions involved in extracting and producing primary materials and allows an almost entirely recycled road to be laid.
Pioneer of region's roads
The batching plant at Rugeley has pioneered road recycling in Staffordshire, with the first trial of FABM use in 1997. Since then it has been the choice for major schemes around the region such as the Burtonwood Bypass, Lichfield Bypass Phases 2 and 3, Kingswood Lakeside and Rugeley Bypass.
The benefits of FABM's
FABMs consist of 97% recycled materials and are a combination of pulverised fuel ash (PFA) and one or more aggregate components whose performance relies on the pozzolanic properties of the PFA, which means with the inclusion of lime it hardens under water. The rate of hardening for a PFA/lime mixture is longer than that of ordinary Portland cement which brings significant advantages.

• Immediate trafficking of material and extended handling times.
• Slow development of strength and stiffness allowing stresses to be distributed to form a composite pavement layer.
FABMs can be laid by conventional paving equipment such as drot, grader, paver and vibrating roller. Pneumatic-tyred rollers are usually specified for finishing purposes. FABM can also be used by utility companies for routine maintenance and mainlaying by mixing materials generated from the excavations with powders and binders which then become a FABM 4 complying with the 800 series of the Specification for Highway Works. Any lower grade materials containing high amounts of clay and silt can be made into HBM.
Hydraulically bound materials
At HCCP we also produce various aggregates that are manufactured according to the WRAP quality protocol and standards governing Hydraulically Bound Materials (HBMs). Our product expertise in HBMs includes Non-Flowable Structural Materials for Reinstatement. These comply with the Specification for Reinstatement of Openings in Highways and can be manufactured using a purpose-built mobile machine and through our batch plant at Rugeley Power Station.
The HBM can be used as a subbase and roadbase in class 3 and 4 roads and as the sub-base layer in 0, 1 and 2 classes of road. It complies with the Specification for Highway Works 800 series and the National HAUC Technical guidance note. The HBM method allows all the materials that are excavated from a highway during renewal and maintenance by utility companies to be completely recycled and reused in the backfilling and reinstatement process.
We also manufacture a range of recycled aggregates developed by conventional crushing and screening process.
• Type One sub-base to clause 803 of the SHW
• 20mm all-in ballast
• 10mm pipe bedding
• 6F1 capping layer
• 6F2 capping layer
• Graded asphalt planings
All materials produced can be collected or delivered to your site. HCCP also offers a disposal capability for all recyclable materials that are classified as inert or non-hazardous industrial waste. Concrete prospects In 2010 HCCP will be producing quality assured concrete of all grades, cement-bound granular bases and concrete mixed at your site by volumetric mixer using a combination of recycled and primary aggregates.
To find out how we can support your road and pavement construction needs contact:Martin Ash of P J Thory on 0845 128 9835.
Got a story? Email news@theconstructionindex.co.uk