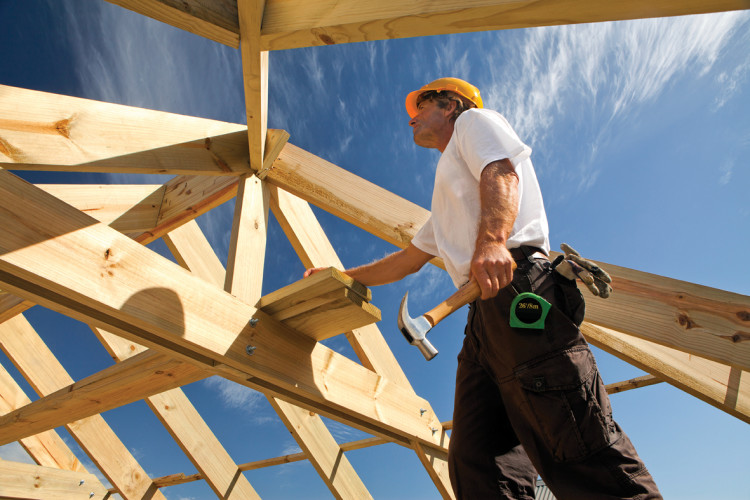 Planning minister Brandon Lewis said that, due to the burden of developer contributions on small scale developers, affordable housing and tariff style contributions will not be sought for sites of 10-units or fewer.
Mr Lewis said: "By lowering the construction cost of small-scale new build housing and home improvements, these reforms will help increase housing supply. In particular, they will encourage development on smaller brownfield sites and help to diversify the house building sector by providing a much-needed boost to small and medium-sized developers."
The government is also providing £525m through the Builders' Finance Fund (2015/16 to 2016/17) to provide development finance to unlock stalled small housing sites and opening up the Builders Finance Fund to support small building firms schemes, from five units in size upwards.
Builders' lobby groups welcomed the moves.

The Home Builders Federation said: "This exemption would offer small and medium-sized developers a shot in the arm. The time and expense of negotiating Section 106 affordable housing contributions on small sites, and the subsequent payments, can threaten the viability of small developments and act as another barrier to the entry and growth of smaller firms."
The Federation of Master Builders (FMB) said: "The new 10 unit threshold for affordable housing contributions is a sensible and proportionate approach to help alleviate the pressure on SME house-builders who have been squeezed out of the housing market in recent years. This is important because without a viable SME house-building sector we won't be able to build the number of new homes that are needed to address the housing crisis."
FMB chief executive Brian Berry said: "The government's decision to open up applications to the Builders Finance Fund to the very smallest house builders is going to make a real difference to our sector. We know that access to finance is the main barrier to SME house builders increasing their output and the fact that ministers have taken our advice, shows that government is committed to empowering small local builders and ensuring they can contribute to the much-needed uplift in new homes."
Mr Berry added: "We also welcome the government's recognition of the need to reduce disproportionate burdens on small developer contributions and back its decision to waive Section 106 affordable housing contributions for sites of 10 units or fewer. To put this into context, around a third of SME house builders state there are sites they would otherwise be interested in developing, but view as unviable owing to Section 106 and Community Infrastructure Levy contributions."
Got a story? Email news@theconstructionindex.co.uk