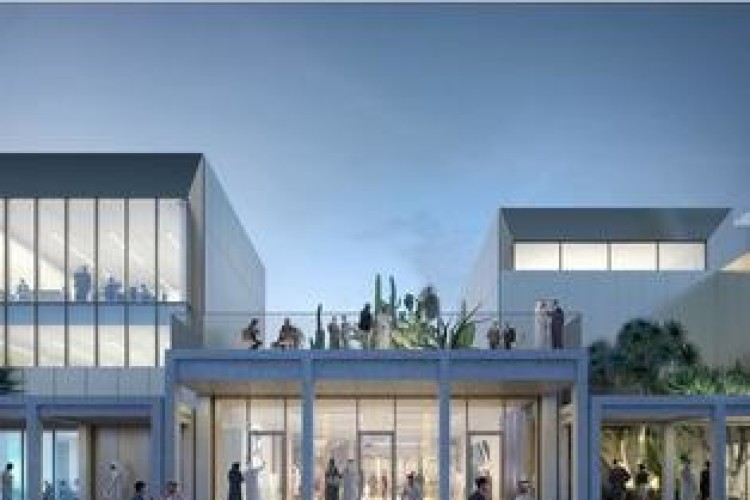 The Jameel Arts Centre is a 10,000m2, three-storey multi-disciplinary space designed by UK-based Serie Architects. It is set to become a hub for educational and research initiatives, as well as having  wider programmes through collaboration and partnerships with local, regional and international artists, curators and organisations. It will present curated exhibitions that draw from the Jameel Art Collection, as well as regional and international solo and group shows.
Art Jameel, which supports arts, education and heritage in the Middle East, also announced a long-term partnership with New York's Metropolitan Museum of Art, which will enable the acquisition of works by modern and contemporary artists from the Middle East.
The new centre will be located at the tip of Dubai's Culture Village, overlooking the Dubai Creek, and includes more than 1,000m2 of dedicated gallery space, plus a 300 m2 open-access research centre dedicated to artists and cultural movements of the GCC and wider Arab world. There will also be additional flexible events spaces, a roof terrace designed for film screenings and events, an outdoor sculpture area, a café, restaurant and bookshop. Landscape architect Anouk Vogel has drawn inspiration from the desert biome for the concept for the centre's courtyards. Each outdoor space will represent a distinct desert environment, and include some rare plants sourced from the UAE and around the world.

Art Jameel Fady president Mohammed Jameel said: "We are delighted to be embarking on a new phase of development for Art Jameel – strengthening our programmes in Saudi Arabia, across the Arab World and internationally, as well as founding our first permanent space, the Jameel Arts Centre Dubai. Likewise, establishing a partnership with The Metropolitan Museum of Art, one of the most-visited, encyclopedic museums in the world, allows us to further support contemporary artists from the region and share their work with a broad international public. We are proud to work closely with a number of partners to fulfil this important vision."
The centre is due to open in winter 2018.
Got a story? Email news@theconstructionindex.co.uk