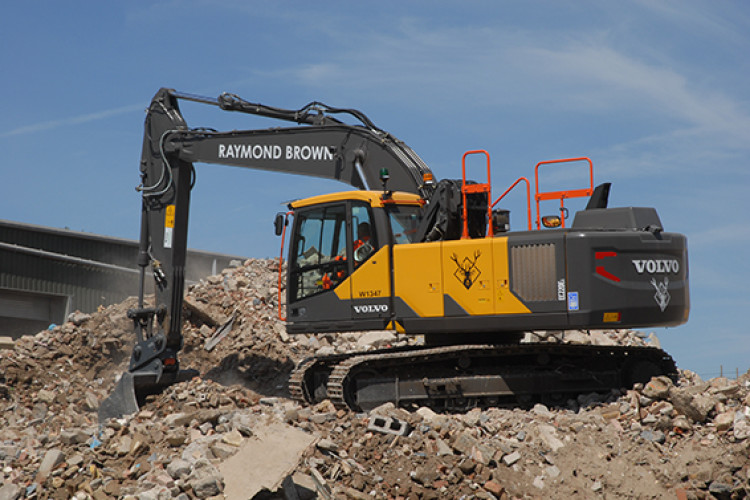 The £2m package represents a partial replacement plan but also an increment to the group's overall mobile fleet.
Four 14-tonne EC140E crawler excavators have gone to work for the company's construction division – two in standard configuration, one featuring an optional dozer blade and the fourth machine with rubber blocks bolted to the standard track plates. These machines will be deployed for general ground and enabling works on the company's construction sites with the machine on blocks being used specifically on finished tarmac surfaces.
Joining Raymond Brown Minerals & Recycling Division are a 22-tonne EC220E and 30-tonne EC300E crawler excavator along with two new Volvo L120Hs and an L150H wheeled loader. These machines will be put to work at various facilities across the south of England.
The business has also ordered three new excavators for its A303 materials recycling facility, in Hampshire. These include an EW210D wheeled materials handling excavator with bespoke straight boom and dipper arm arrangement, a hydraulically elevating cab and a rotating selector grapple. Joining the wheeled machine is another 22-tonne crawler excavator, but with an elevating cab, and an ECR88D reduced swing excavator.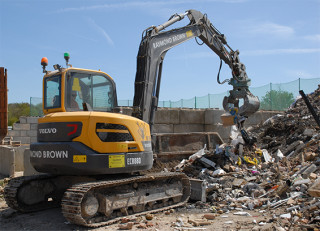 All of the new machines have been supplied with Volvo's Blue service agreements.
Group chief executive Kelvin White said: "We've been associated with Volvo equipment for over 25 years. In our opinion the quality of build and overall performance coupled with impressive operating costs, are amongst the reasons why we choose Volvo."
Got a story? Email news@theconstructionindex.co.uk