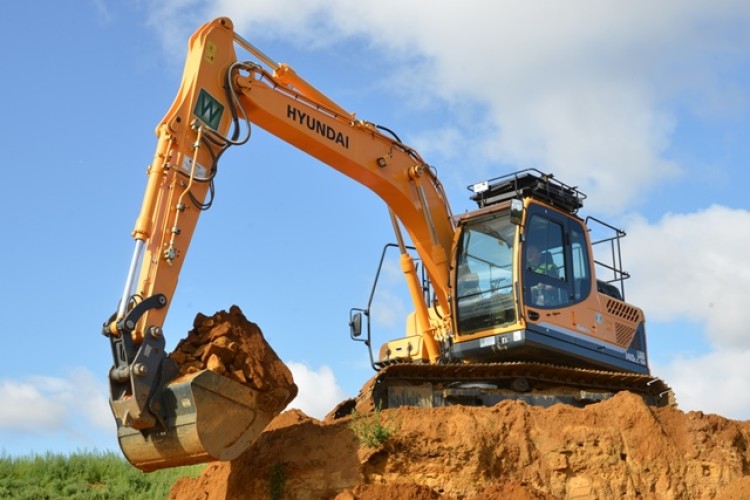 According to the Committee of European Construction Equipment (CECE), the UK remains the fastest growing European market for construction machinery.
Hyundai of Korea is claiming to be the fastest-growing supplier of construction equipmentin the UK, although its claim can be challenged by Tadano of Japan.
Hyundai Heavy Industries Europe says that so far this year it has sold 1,000 units in the UK and Ireland, making a new record for the Korean manufacturer since it began shipping to the UK 15 years ago. Hyundai's UK sales are up 28% year-on-year, having sold 782 machines in the UK in the first 10 months of 2013.
Although the crane market is much smaller than the earthmoving market, Hyundai's UK growth is outstripped by sales of Tadano's German-made mobile cranes. Tadano UK has seen its sales more than double this year from 18 units to 44, including a 15-unit order delivered to Hewden early in the year (pictured below). This gives it a 27% market share.
The Construction Index welcomes any challenges to the title of fastest growing machinery brand. Email editor@theconstructionindex.co.uk.
Got a story? Email news@theconstructionindex.co.uk