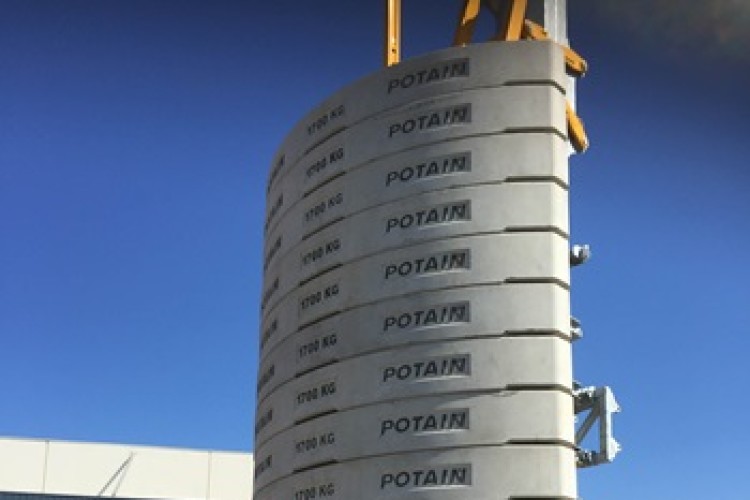 The two Hup 32-27 self-erecting cranes were immediately put to work immediately on a residential development project in Ryde, a Sydney suburb. The cranes are assisting in the construction of a seven-storey apartment building and were chosen for their compact footprints and versatile configuration options.
Hermann Buchberger, managing director Active Crane Hire, said the design of the Hup 32-27, and particularly its flexible mast system, will enable the company to use the crane in a variety of situations on site. The crane features an adjustable two-section mast with a third section within the second. This allows the third mast section to be telescoped out, boosting its working height.
"Unlike most cranes used for low-rise construction, the Hup 32-27 has a 27m working height, meaning it fits above the local tree line, which tends to be around 21m," he explained. "It's also compact enough that if we need to install it underneath a tower crane on an existing site, we can do that. This eliminates the need to rearrange cranes on site."

The Hup 32-37 has a maximum capacity of  t, and can lift 1t at its jib end of 32m. It has a rear-slewing radius of only 2.25m, enabling it to be positioned close to buildings. Despite being taller than the Igo 36, one of its predecessor models, the Hup 32-27 occupies the same footprint. Its two footprint options, 4m x 4m or 3.5m x 4.42m, and an innovative unfolding movement mean the crane can set up in even congested spaces.
"The Hup fills a gap between large self-erecting cranes and small tower cranes. It is small and flexible enough to handle construction work for four-story to seven-story developments," said Buchberger. "It's more user-friendly than the alternatives and the commissioning is faster, which saves us time and money."
The Hup 32-27 made its international debut in mid-2016.
Got a story? Email news@theconstructionindex.co.uk