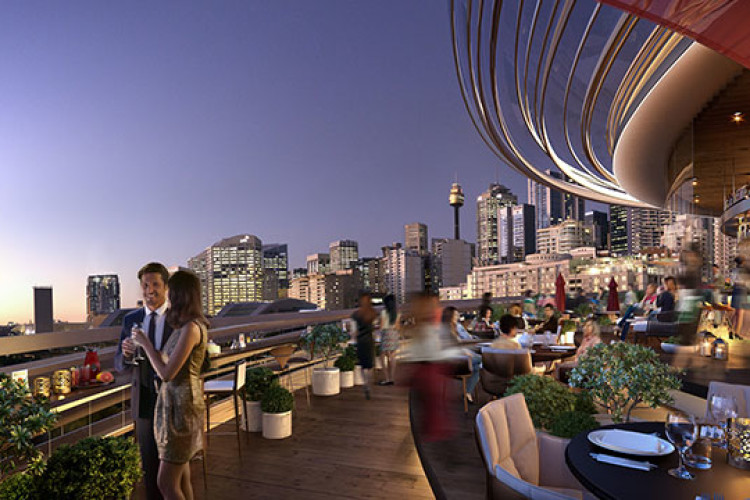 Its pipeline of potential international construction projects includes approximately AU$10bn of work for which it holds 'preferred bidder' status.
The company's stated objective of rebalancing capital and earnings towards international operations to drive growth. Among projects highlighted in its results were the selection as preferred partner by Haringey Council on the circa AU$7bn Haringey Development Vehicle in the UK.
Group chief executive officer and managing director Steve McCann said: "Residential development was a highlight with a 20 per cent increase in completions to 5,769, driven by the delivery of a record 2,533 apartments. We have settled approximately 90 per cent of these apartments to date, with a default rate of less than 1 per cent.
"We made significant progress in Australian commercial development with strong office leasing and the completion of Tower One at Barangaroo South in Sydney. This marks an important step in what has become a vibrant new commercial precinct that helps define Sydney as a world-class city."

Completions in construction included New York's tallest residential tower and several major social infrastructure projects in Australia. These included International Convention Centre Sydney, and Sunshine Coast University and New Bendigo hospitals.
The investments segment, representing 36% of operating EBITDA (earnings before interest, tax, depreciation and amortisation), continued to deliver solid recurring earnings. Group chief financial officer, Tarun Gupta, said: "A highlight for Lendlease during the period was a 14 per cent increase in EBITDA – driven by strong contributions from all three operating segments."
McCann said: "We have been executing on our gateway cities strategy in a disciplined and focused manner. Urbanisation projects moved into delivery in Chicago, Boston, New York and Kuala Lumpur and we secured new projects in Milan and San Francisco. Our strong position in London was consolidated with our selection as preferred partner by Haringey Council on the circa $7 billion [£xx] Haringey Development Vehicle. These projects further support our stated objective of rebalancing capital and earnings towards our international operations to drive growth."
He added: "We are progressing well in the residential for rent sector with three buildings in delivery in the Americas as well as identified buildings in Europe. Going forward this asset class is expected to support growth in our global investment platform."
Got a story? Email news@theconstructionindex.co.uk