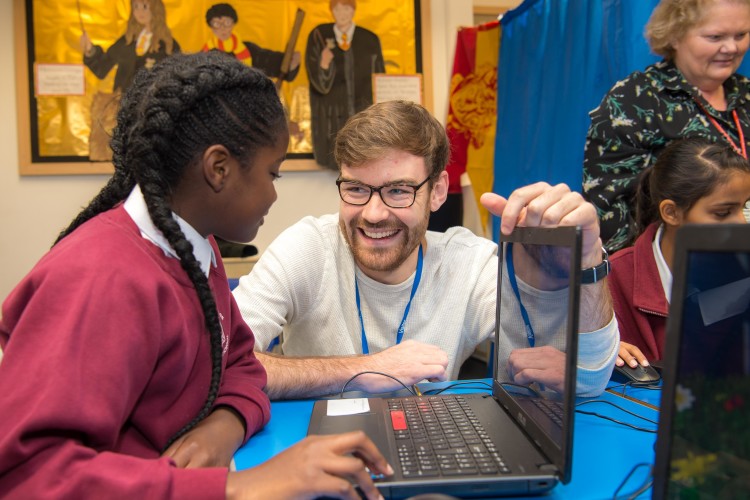 The game was used by 10- and 11-year-old primary school pupils to road-test the design and suggest improvements for the regeneration scheme. Wates Residential and Havering Council have promised to consider the best ideas from the three-hour workshop, which saw pupils come up with ideas including a garden bridge, trampoline park, rooftop swimming pool, shopping mall and a water park, complete with showers and a ticket office. A video fly-through showing the ideas is also being produced.
Fifteen pupils from Rainham Village Primary School spent a morning using Minecraft to explore and redesign the Napier House and New Plymouth House sites. The morning was led by BlockBuilders, which imports map details into Minecraft so models of real-world places can be created. The children used avatars to walk and 'fly' around the site's proposed designs, which have been developed by architect and masterplanner JTP.
They were then given the chance to think about what they treasure most about the site, what they would trash and if they had any big ideas for improving the area. The final part of the session gave the Year 5 and 6 pupils the opportunity to demolish and rebuild parts of the site through the Minecraft model. 

Pupil Hetty Brown said: "It's a really fun way of designing buildings that you might use when they're built and you can see what it might be like to design things for a career when you're older."
Rebecca Taylor, partner at JTP, said: "The use of Minecraft in our collaborative planning process has been an eye-opening learning experience. JTP understands the need to adapt and evolve our practices alongside our audiences. In effectively utilising Minecraft as a collaborative planning tool we can engage more young people in the process of designing responsive, inclusive and socially sustainable new neighbourhoods with a unique identity."
Got a story? Email news@theconstructionindex.co.uk