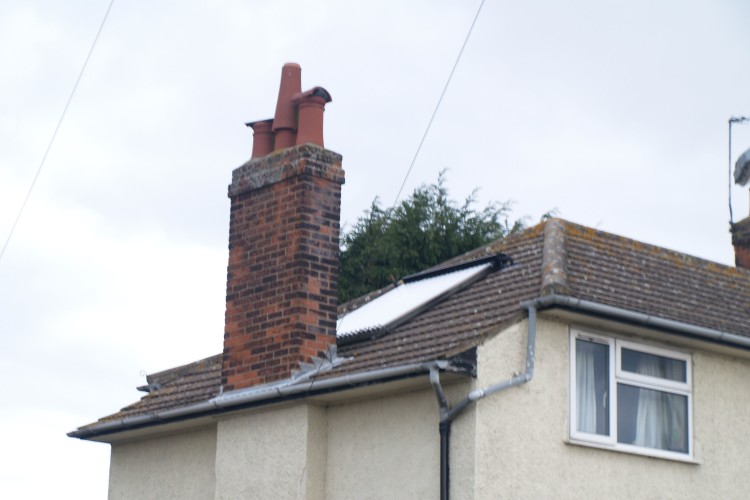 When the government announced cuts in the Feed-in Tariff from in October many predicted the death of the solar PV industry.
The cut in payment from 43p to 21p per kilowatt/hour made PVs much less financially attractive to homeowners and social landlords. Demand was expected to plummet, leaving the future of PV manufacturers and contractors in the balance.
But four months on, the outlook is much brighter. After an initial slump in January, PV installations have seen a steady return to pre-cut levels. According to the Microgeneration Certification Scheme database 5,223 PVs eligible for FIT were installed in the week ending 19 Feb compared to 5,312 in the week preceding the FIT cuts announcement.
The market recovery can partly be explained by a legal challenge that has forced the government to fund the higher rate tariff for PVs installed by 3 March. A more fundamental reason is the significant reduction in manufacturing costs, which has made PVs financially attractive even at the lower tariff. Costs for domestic PV installations have fallen from £15 ,000 to £8,000 since 2010, and is set to fall to £6,000 this year, according to research by Parsons Brinckerhoff.
The fall is due in part to the huge number of Chinese entrants to the market. For evidence look no further than next week's Ecobuild, where 35 PV manufacturers from China will be exhibiting.
The government recently announced extra money for feed-in tariffs that could be worth £2.2bn by 2015. It predicts that another 625,000 households will install by then. So far there have only been 100,000 installations under the FIT.
Along with incentives for solar thermals in the Renewable Heat Incentive, FITs clearly offers roofing contractors a lot of potential work in renewables over the next few years, but are the necessary skills in place to to take advantage of this huge market?
Water penetration
The consequence of badly fitted PVs and solar thermals can lead to water penetration of the roof envelope and wind-induced structural damage. In January, Acle High School in Norfolk suffered the extreme consequence of incorrectly installed PV systems, when two panels were ripped off in high winds forcing the school to close.
The EC-funded Eur-Active Roofer study estimated £1.7bn of damage was being caused across Europe by incorrectly fitted roofing products.
The NHBC Foundation highlighted a range of installation issues when it published Its guide to the installation of renewable energy systems on roofs of residential buildings last year (see box).
The report said that a lack of UK or European standards on installation meant there was some confusion over best practice and that as a consequence there were 'inevitable' failures. It said installers were having to rely on manufacturers' information that was based on 'ad hoc experience and/or experience'.
'Unacceptable' fixing
"We've seen examples of unacceptable fixing techniques, tiles drilled and cut where they shouldn't have been," says Graham Perrior, group head of standards & technical at NHBC. "They're not going to last beyond the warranty period."
The guide covers wind turbines as well as PV and solar thermals and covers all the British and European standards applicable to roofing, and other documents offering good practice guidance.

While there may not be installation standards, there is an accredited installer scheme in the UK run by MCS. The scheme assesses the quality of the installers' work and looks at the quality management of the installation. The accreditation is awarded to the company rather than the individual and any installer working on PVs financed by FIT have to be certified.
The MCS also has an accreditation scheme for products, which the government requires for any panels used in FIT projects.
This month, the body is introducing MCS 012, a new standard for fixing PV and solar thermals to pitch roofs. It is aimed at ensuring existing products meet local and national building regulations for wind upload, weathertightness and fire resistance. MCS 012 is giving manufacturers 12 months to get their products approved.
MCS is also publishing an updated solar PV installer standard, which will be published in April.
The National Federation of Roofing Contractors has been working on training contractors for renewable installations since 2005.
'Respect the roof'
NFRC technical and training manager Kevin Taylor says that people with experience on working on roofs should be part of the team installing renewables. "It needs to be done correctly,' says Taylor. "A lot of people working on the roof don't respect the roof."
As well as being used to working at heights the NFRC says that roofers also have the appropriate insurance that plumbers and electricians don't always have.
Surprisingly only a handful of NFRC members have MCS installer accreditation and the federation has set up a Solar Focus Group of contractors and manufacturers, which aims aims to get 100 roofing contractors certified.
The National Construction College (NCC) last month announced solar panel installation and NVQ courses for roofing practitioners. "Roofers may be skilled at roofing, but while solar panel installation isn't rocket science there are issues around installation and handling," says NCC national product manager Graham Brierly.
The course is aimed at both roofers with and without roofing competency qualifications and will cover different types of installation for various roofing structures. Roofing companies whose workers have the competency could then be accredited by the MCS.
Brierly says it's important that roofers are part of the PV installation process as they have the experience of working on roofs. He said that while a lot of roofing practitioners had got the roofing competency, in recent years the solar side "had dawdled". 
5 dos and don'ts for PV installation
Sealants or mastic alone should not be used to seal penetrations made by fixings or cables and pipes. Appropriate standard or custom-made flashings or kits should be used.
Ensure adequate ventilation is provided to the underside of the integrated PV system or water ingress could occur.
Be careful with roof hooks designed for use outside UK. Generally European homes have larger rafters, and continental suppliers provide fixing hooks designed to be used with large screw fixings that are inappropriate for Britain's narrower rafters. Noggins - cross members fixed between rafters - can be used to overcome the issue.
4. Do not use bolt-through fixings as they can damage or weaken tiles or slates, and could invalidate tile manufacturers' warranties.
5. PV and solar thermal systems should be installed in locations with full sunlight. NHBC has seen examples of installations shaded behind trees and chimneys.
Source: NHBC Foundation Guide for installation of renewable energy systems on roofs of residential buildings.
Got a story? Email news@theconstructionindex.co.uk