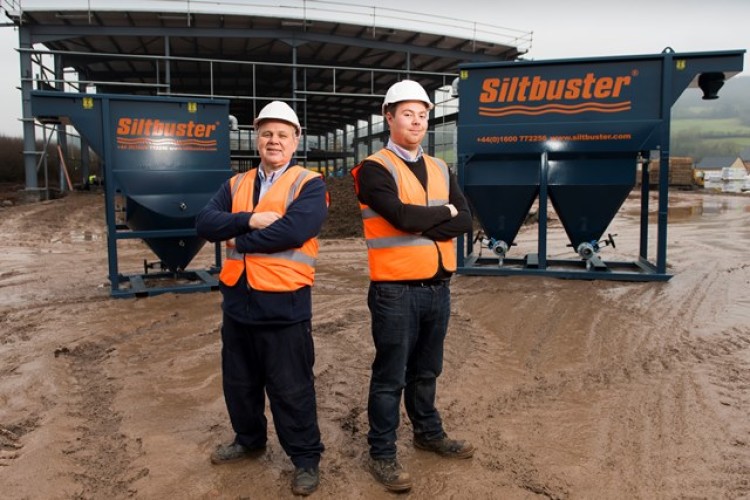 Siltbuster and Carbon8 Systems have both been recognised in the Innovation category, while Carillion was given a Sustainability award.
Carbon8 Systems, formed in 2006 as a spin-out from the University of Greenwich, has put its patented Accelerated Carbonisation Technology (ACT) into commercial operation to create what is claimed to be the world's first carbon-negative aggregate.
Carbon8 combines CO2 gas with industrial wastes, such as cement dusts, steel slags, oil shale ash, incinerator ash or paper ash, and contaminated soils to form new products. They can then be used as carbon negative construction materials by the building industry. The technology was developed by the company's technical director Colin Hills and managing director Paula Carey in the School of Engineering & Science at the Medway campus of the University of Greenwich.
Prof Hills said: "This is a huge vote of confidence in the technology which mineralises carbon, gives wastes value, and is a unique example of innovative UK low-carbon technology. Being acknowledged globally for our innovation will now spur us on to translate this into successful international trade deals, and support sustainable construction around the world."
Dr Carey added: "Having successfully commercialised ACT for one specific waste stream in the UK, we are now working with some of the largest businesses in the world, including HeidelbergCement, Shell, Lafarge, Saint Gobain and ArcelorMittal, to commercialise ACT throughout Europe, North America and Asia."


Siltbuster has a fleet of more than 300 water treatment units providing modular treatment solutions for construction sites. It has supplied such projects as Crossrail, Heathrow Airport, the Olympic Park and new factories for Airbus and Jaguar Land Rover.
Siltbuster CEO Richard Coulton said: "We're incredibly proud to have received the Queen's Award for Innovation and it is a great honour for the whole team to have had their work recognised at the highest level. Having started the business here in Monmouth 14 years ago, it's incredible to think that we are now the industry leader. That said, we are not going to rest on our laurels. We are investing over £4m in a new campus where we'll continue to innovate and grow, developing a world renowned centre of excellence creating high quality, skilled jobs for the area."
Carillion received the Queen's Award for Enterprise in the Sustainable Development category, for demonstrating its commitment to a balance across environmental, economic and social impacts, plus evidence of sector-leadership through its Sustainability 2020 strategy.
Carillion chief sustainability officer David Picton said: "Winning the Queen's Award for Sustainable Development proves that doing the right thing will always be the right thing to do."
Got a story? Email news@theconstructionindex.co.uk