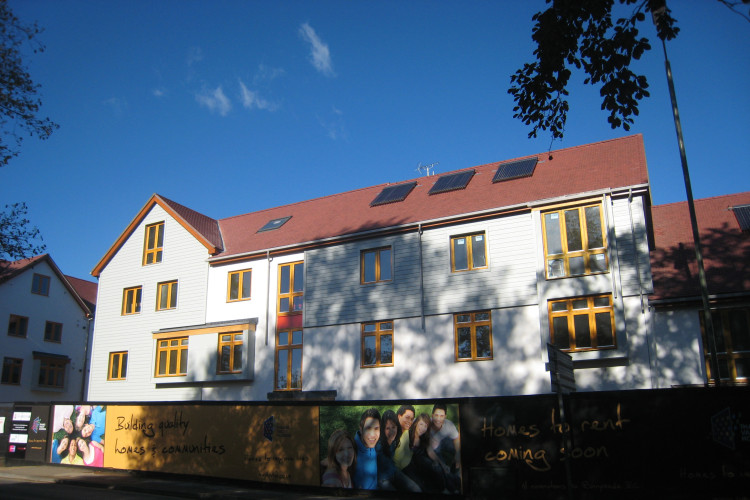 This was made possible by using the H+H Rå Build method of construction with thin-jointed aircrete block-work.
Main contractor Wates Living Space worked with aircrete specialists Masonry Frame Systems for the first time at Pinefields. Their remit was to construct the entire aircrete internal envelope, external face brickwork and internal load bearing block walls.
H+H Jumbo Bloks were used for the inner leaf in standard face size dimensions of 610mm x 270mm, thicknesses of 100 and 140mm and strengths of 3.6Nm and 7.3Nm. This means as little as 6 blocks need be used to complete 1m2 of walling.
Norman Hinckes, Director at Masonry Frames Systems, commented: "We are one of the most experienced aircrete thin joint contractors in the UK and this means we can get the best out of the H+H Rå Build method of construction. We got involved with Pinefields at the design stage and this translated into impressive time savings onsite. Wates were very happy with how our part of the build went."
The now completed project, built to level three of the Code for Sustainable Homes, consists of 11 houses and 28 flats built with two or three bedrooms. Thames Valley Housing Association is the end client with accommodation used for affordable rental.
Got a story? Email news@theconstructionindex.co.uk