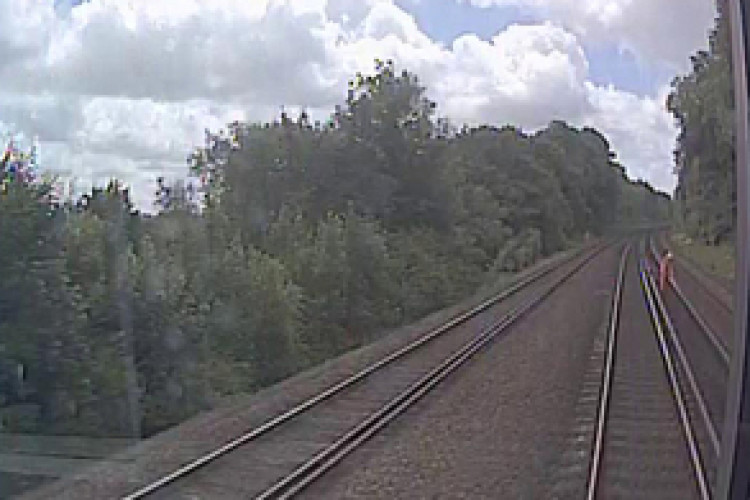 The track worker had gone onto the railway to locate a reported track defect. He was not injured but was badly shaken by the incident.
The Rail Accident Investigation Branch (RAIB) has opened an investigation into the near miss, which took place near Shawford in Hampshire at 12:22 hrs on 24th June 2016.
The track worker was part of a team of three carrying out rail inspections and maintenance. He had accessed the railway at Shawford station and walked northwards along one side of the tracks to locate a reported rail defect using GPS equipment. When he was unable to locate the defect, he crossed three tracks to the far side of the railway. After a short time, he began to cross back. While crossing, he stopped and stood still in the centre track (the down fast line) as he became distracted by the GPS equipment. At the same time, train 1T29 from London Waterloo to Portsmouth Harbour was approaching at about 80 mph (129 km/h) around a right-hand bend. The driver sounded the train's horn and applied the emergency brake. The track worker only began to move when the train was about two seconds away and moved clear about one second before the train passed him, it has emerged.
The train driver reported the near miss to the signaller but neither the track worker, nor another member of the team who witnessed the event, reported the near miss at the time. The incident was not reported to the RAIB at the time but having now learned about it, it is investigating how work was planned in such a ways as to expose workers to such risks.
Got a story? Email news@theconstructionindex.co.uk