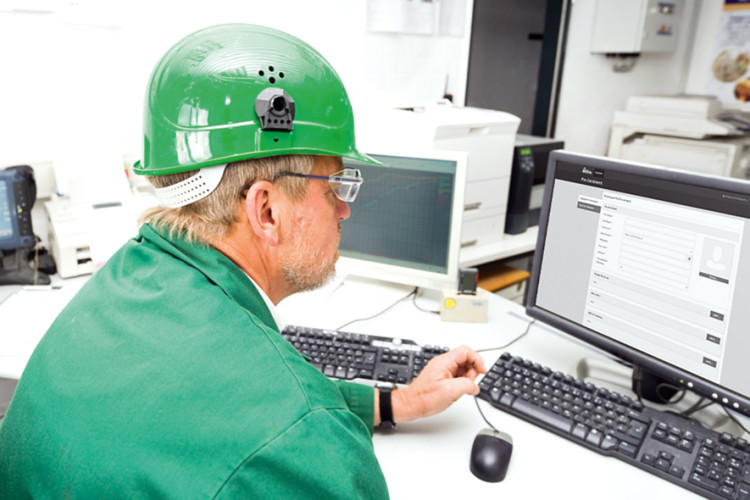 These days, you don't get to work on a major contractor's site without first undergoing a thorough site induction. 
The focus of the induction process is usually health & safety. But increasingly workers are expected to undergo a corporate induction process to fully inculcate the company's values and protocols.
Traditionally, the site induction is a time-consuming process involving a fair amount of paperwork; a lot of effort goes into ensuring each individual is qualified to work on any given project. 
Thousands of hours of working time can be wasted, so the challenge for any main contractor is how to streamline the process of taking an on-site operative from unknown to trained-and-trusted while ensuring a consistent, high quality induction is delivered to all.
Generally speaking, the main contractor's site manager won't know anything about the individuals arriving for the first time to work on its project. It's the employer – usually a subcontractor – that is responsible for ensuring that its workers have completed the necessary paperwork to enable them to ease through the first part of the approval process. 
These days the form-filling can usually be done online using a system such as MSite, a cloud-based workforce management tool. This allows details relating to qualifications, competencies and right-to-work to be instantly checked against the CITB and CSCS databases to validate qualifications before the worker arrives on site.
This type of system not only protects the main contractor by ensuring that due diligence has been carried out but also has the advantage of being able to store a lot of information without the need for mountains of paperwork.
Online induction can also be a two-way process, enabling the employer to respond to the information captured on the online registration form by identifying and sending to the employee all the relevant training content in the form of videos and slideshows. 
"This results in the pre-site worker only being provided with training content relevant to themselves and their role…ensuring they are suitably trained before coming to site for the first time," explains Neil Norman, CEO of MSite developer Human Recognition Systems.

"For a single worker, this can result in an hour of time saved before even turning up at the designated site. When you multiply this hour by the thousands of workers who may enrol on any given site, the time saving can be measured in thousands of hours and hundreds of thousands of pounds for the main contractors," he says. 
One of the most wasteful aspects of the site induction process has always been the fact that each induction is usually specific to that particular site. The worker would have to go through the process all over again on their next job – even if it's with the same contractor.
The advantage of a system like MSite is that once credentials are checked and biometric data (such as finger-print or iris recognition) is taken, the individual can be trusted to work not just for that specific site, but for all of the main contractor's sites over a specified time period – usually 12 months. 
Over the past ten years online enrolment of workers has become standard for all major contractors, says Norman. Cloud computing is now enabling centralised systems to be adopted, giving contractors access to real-time information about their workforce. "Access to this information is helping to shape future policies around staff training and inductions," says Norman.
He adds: "Based on the speed with which major contractors are actively looking at online pre-approval of workers, we predict that the majority of the industry will, within the next three years, move to a system where movement of staff between sites is expedited by an online system. 
"This will create an environment where the contractors can 'own' their trusted workforce, without the need to continually re-induct them". 
Norman says it is unlikely that main contractors will want to share this information with their competitors.
"However, we can see a future where the subcontractors own the information on their employees and then provide access to that information for main contractors as and when required. 
This article was first published in the December 2017 issue of The Construction Index magazine, which you can read for free at http://epublishing.theconstructionindex.co.uk/magazine/december2017/
UK readers can have their own copy of the magazine, in real paper, posted through their letterbox each month by taking out an annual subscription for just £50 a year. See www.theconstructionindex.co.uk/magazine for details.
Got a story? Email news@theconstructionindex.co.uk