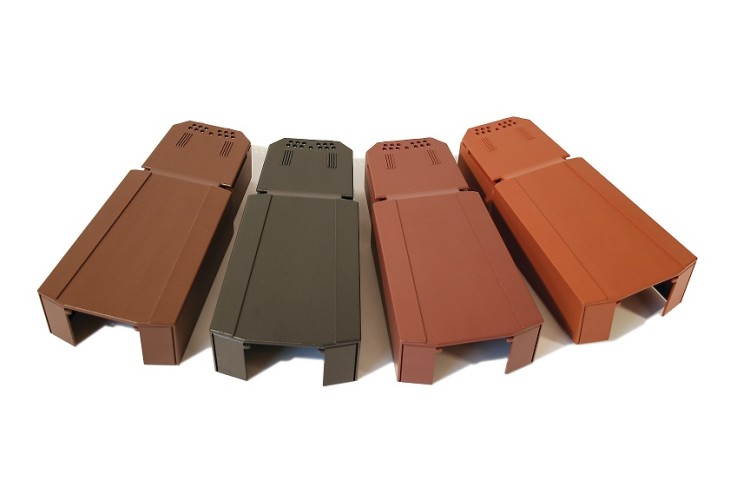 This provides a neat, mechanically fixed, mortar-free verge designed to integrate with Redland's DuoPlain tiles and with most other plain appearance tiles currently on the market.
As with other products in the Rapid+ range, the objective is to give the contractor the ability to hold just one brand of components for all projects. This verge improves flexibility still further by being designed for use on the left or right hand side where two separate units would normally be required.
The DuoPlain Ambi-Dry Verge is available in four colours: red, grey, terracotta and brown.  Visually, the effect of using the single unit per course of tiles is much more satisfactory than a continuous verge.  The produce is made from a robust, high-quality PVC with UV stabilisation to ensure colour fastness over time.
It is anticipated that this component will be particularly in demand in Scotland where dry-fix is the only generally accepted solution, so the DuoPlain range, with its cost-effective plain-tile effect will be a welcome addition to the range to the range of possibilities.
For members of the Redland Select initiative, the DuoPlain Ambi-Dry Verge can be included in projects to be covered under the Redland HomeSpec System guarantee.
Got a story? Email news@theconstructionindex.co.uk