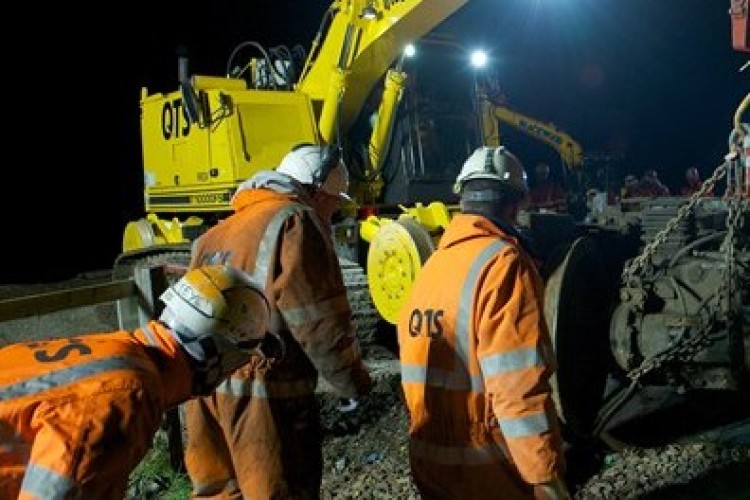 The purchase will be part funded by a £45m share placing.
QTS is a specialist independent rail contractor based in Drumclog, Scotland, with eight operational bases across the UK. It turns over £70m a year, with 90% of that coming directly or indirectly from Network Rail. Gross profit was £19.8m in the year to 31st March 2018, up from £17.5m the previous year.
QTS was founded in 1992 by Alan McLeish and prior to the acquisition was primarily owned by Mr McLeish and his family. The business has a directly employed workforce of more than 300.
Services provided by QTS include civil asset management, geotechnical and earthworks, fencing, devegetation, drainage, specialist plant hire and training. It claims the largest specialised road-rail vehicle plant fleet in the UK.

Renew chief executive Paul Scott said: "We are delighted to welcome the management and staff of QTS to the Renew group. This is a very complementary and earnings enhancing acquisition that aligns with our established and proven strategy, strengthening our position in the UK infrastructure market. QTS has grown to become a leading and well respected brand in the rail sector and we very much look forward to supporting its ambition for continued growth including opportunities via collaboration across our expanded range of services in this sector."
QTS managing director Alan McLeish, who founded the business 26 years ago at the age of 30, said: "QTS is delighted to be joining the Renew Group and we very much look forward to the future as part of a larger group. The transaction will provide opportunities to expand our market share and benefit from the synergies with their existing successful brands working in highly regulated sectors. It was important to attract an owner with relevant expertise to support our growth ambitions without compromise to customer service or staff loyalty, the Renew business model fits perfectly with these aspirations."
Numis, on behalf of Renew, has placed 12,676,056 new ordinary shares of 10 pence each at a price of 355 pence per share with new and existing investors, raising £45.0m (£43.4m net of placing costs) and representing approximately 20% of Renew's existing issued share capital. The net proceeds of the placing will fund part of the purchase price, with the remainder coming from new debt facilities provided by Renew's existing lending bank HSBC, comprising a £35m four year term loan, £20m revolving capital facility and £10m overdraft facility, which together replace all existing debt facilities.
Got a story? Email news@theconstructionindex.co.uk