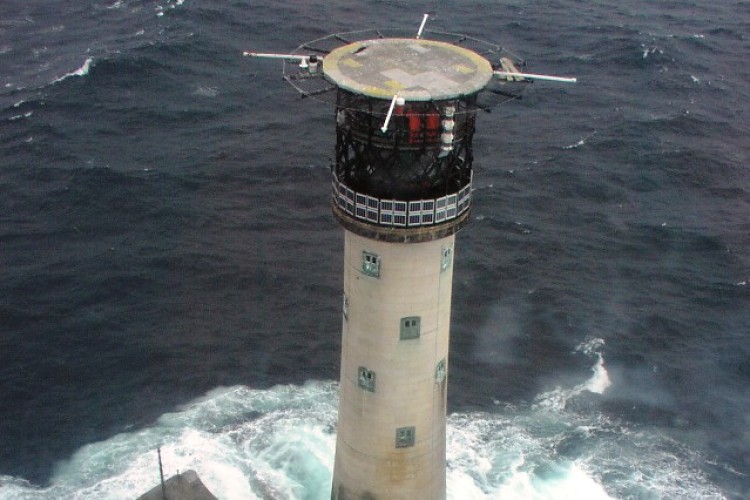 Four miles off Land's End, halfway between the Lizard and the Scilly Isles, rises Wolf Rock Lighthouse. Standing 41m high, it has thrown its beacon to keep ships off the rocks since 1870. According to Trinity House, which operates it, it was the first lighthouse in the world to have a helipad added above the beacon. This was built in 1972.
Forty years on, a survey of the helipad's concrete foundations identified issues with the steel reinforcement and base plate supporting posts. These were corroding and breaking out the surrounding concrete cover. The concrete base was originally constructed with 16 pockets for the base plates to be fixed at a later date, thus creating a vertical weak spot around each base plate.
The refurbishment works were carried out on behalf of the General Lighthouse Authority and the Corporation of Trinity House. Two Flexcrete products, Steel Reinforcement Protector 841 and Monomix, were specified on the basis of their track record of use in challenging coastal projects around the world.
Due to the height of the lighthouse and difficulty in gaining access, steeplejacks were employed to access the outer edges of the helipad's concrete base.

Defective concrete was cut out before the steel reinforcement was grit blasted and two coats of Steel Reinforcement Protector 841 were applied. 841 forms a highly alkaline coating that not only protects the steel from aggressive acid gases, moisture and chlorides, but passivates the steel surface chemically to prevent further rust formation. It bonds well with Flexcrete repair mortars.
The next step was applying the Monomix. This is a single component, polymer-modified, high-build, non-shrinking mortar. It has a dense matrix to protect against moisture and chlorides, and it is waterproof to 10 bar pressure. Its quick hardening properties and ability to be rapidly mixed and applied on site were all considerations in this project.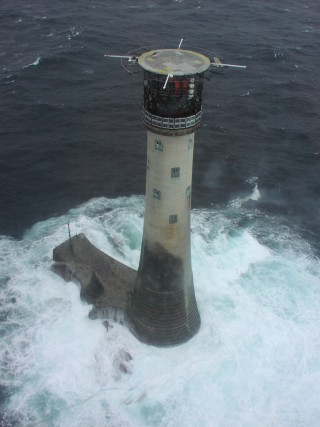 Got a story? Email news@theconstructionindex.co.uk