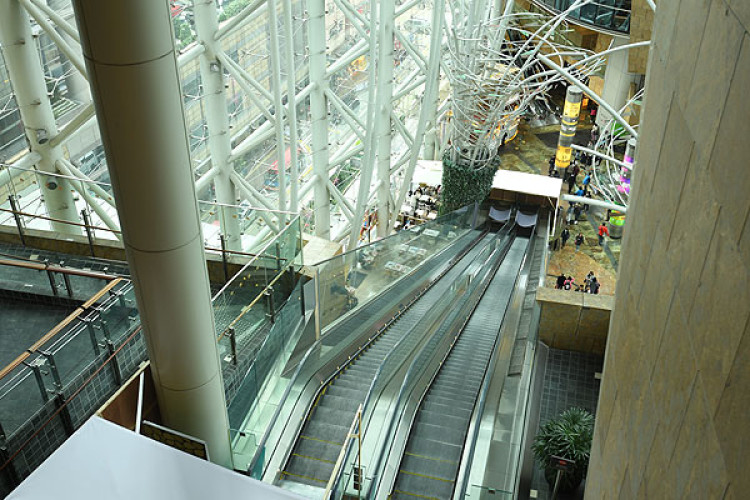 On 25 March, an upward moving escalator with a vertical rise of 21m in the shopping mall at Langham Place in Mong Kok suddenly reversed direction, causing injuries to 18 people. The drive chain of the escalator was found to have broken but the auxiliary brake had not been triggered.
Secretary for development Eric Ma told legislators that the Electrical & Mechanical Services Department is very concerned about the incident and has been investigating it. He said the inquiry will ascertain whether the incident was related to maintenance, adding the department will take prosecution action if there is evidence the contractor breached the law.
Since the incident, the department has made registered escalator contractors conduct special inspections on all 64 escalators in Hong Kong with a vertical rise of 15m or above. All escalators were confirmed to be in safe working condition and no anomalies were found.

The manufacturer of the escalator involved in the incident, Otis Elevator Company (HK) Limited, was also ordered to inspect all its escalators in the city. One escalator's drive chain that was found to be elongated and slightly exceeding the manufacturer's recommended replacement criterion has been replaced. The escalator resumed normal operation after replacement of the drive chain and further checks.
The investigation is seeking to ascertain, among other issues, whether the incident is related to the maintenance work for the escalator. The EMSD said that if there is evidence indicating that there has been contravention of the ordinance governing escalator maintenance.
A circular letter has been issued to companies in the sector and registered escalator engineers in Hong Kong, urging them to follow the manufacturers' instructions in respect of inspection, adjustment and tests of drive chains and safety devices of escalators during their periodic maintenance checks. Spot checks on the maintenance works have been stepped up.
Got a story? Email news@theconstructionindex.co.uk