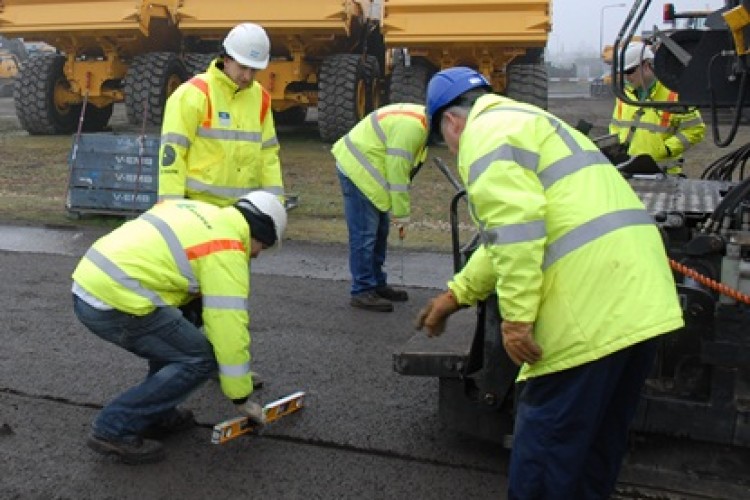 A report into construction's recruitment needs by London Chamber of Commerce & Industry (LCCI) and KPMG says that London and southeast England are facing a major skills crisis as 20% more workers are required to build the £96bn of construction projects planned for the 2014 to 2017 period.
The report, Skills to build, outlines the labour requirements to deliver construction projects in London and the southeast between 2014 and 2017, and the gaps in training that must be filled to meet this demand.
It warns that without a steep increase in the supply of construction labour, house-building targets will not be met and the delivery of large infrastructure projects will be jeopardised. Some 255,000 workers are needed on site to deliver the 2015 pipeline of housing and 400,000 of the workforce is expected to retire in the next five-to-10 years.
The report includes the following recommendations to help fill the skills gap:
Infrastructure UK should drive a commitment to embed skills and employment requirements in public procurement contracts, aimed at both Tier One contractors and suppliers.
Government should ensure schools provide obligatory, quality and unbiased careers advice from Year 7, and submit annual careers reports evaluating the range of careers and training options covered.
Local authorities should maintain and share a pipeline of future projects, with skills responsibility and funding devolved to the most appropriate level of functional economic activity, to enable the commissioning of demand-led training provision.
The Skills Funding Agency should convene industry bodies and representatives to redesign training and apprenticeship frameworks to reflect modern methods of construction, and disseminate them for adoption by training providers.
KPMG UK head of infrastructure, building and construction Richard Threlfall said: "For the first time in many generations, the UK has a strong pipeline of construction and infrastructure projects to reinvigorate the economy and drive our future competitiveness. But delivery of that pipeline is now in jeopardy – not for lack of political will or funding – but for lack of a sufficiently large and trained workforce.  Unless action is taken now, our housing targets will be missed, and infrastructure projects delayed.


"This report calls on the industry itself to wake up and take responsibility to increase levels of training dramatically. It also calls on government and training providers to recognise that the industry is changing, with ever greater application of technology and a trend towards offsite manufacturing - the skills required in the industry tomorrow will be very different from the skills required today. And above all it calls on all in the industry to take steps to boost the image of the construction sector as an attractive career path for the next generation in our schools and colleges.
LCCI chief executive Colin Stanbridge said: "Our members have long spoken to us about their difficulties recruiting sufficiently skilled workers. The detailed findings of this report highlight just how grave skills shortages are in the construction sector, with significant deficits of capable workers across numerous trades and professions.
"Our task now is to enact changes to address the inherent issues which have led to the construction skills crisis we face. We are delighted to have partnered with KPMG on this report and look forward to working with government, training providers and industry alike to implement the solutions suggested."
In a separate initiative, the government's housing minister Brandon Lewis and skills minister Nick Boles met with representatives of major house-builders yesterday in what they described as 'a top-level summit'. Ministers agreed to support a recruitment drive in the industry and house-builders agreed to work more closely with the military to recruit people leave the armed forces.
Got a story? Email news@theconstructionindex.co.uk