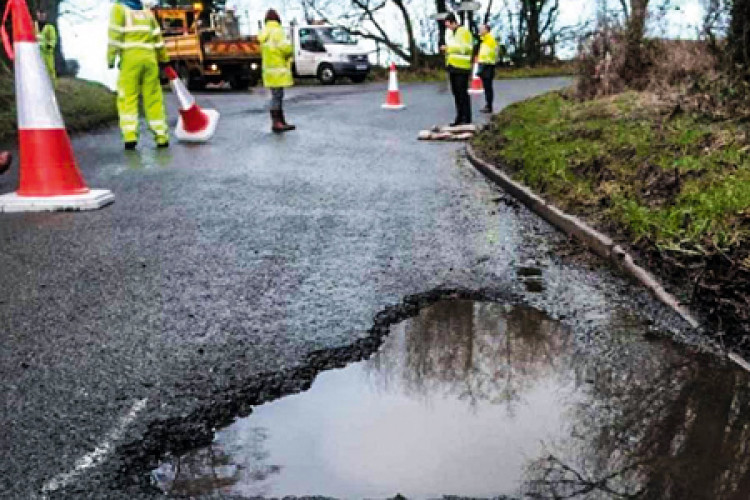 More than 24,400 miles of road in England and Wales have been identified as needing essential maintenance within the next 12 months by the latest Annual Local Authority Road Maintenance (ALARM) survey.
The survey, conducted by the Asphalt Industry Alliance (AIA) and now in its 23rd year, is widely regarded as a reliable indicator of the balance between prevailing road conditions and local road maintenance funding. And it indicates that the imbalance is getting worse.
This year local authorities in England and Wales report that the gap between the funds they received and the amount they actually needed to keep the carriageway in reasonable order was almost £556m – a shortfall of £3.3m on average for every authority.
The AIA calculates that it would now take 14 years to get local roads back into a reasonable state – provided adequate funds and resources were available.
AIA chairman Rick Green said: "Although local authorities report an increase in average highway maintenance budgets this year, looking back over the last decade they have barely kept in line with inflation.
"This is reflected in road condition, with one in five of our local roads now classed as structurally poor (with less than five years' life remaining) compared with one in six reported last year.
"Local roads are a vital asset, worth in the region of £400bn, and they support all aspects of our daily work and home lives. But funding for their adequate maintenance has fallen short for so many years that further deterioration is inevitable," added Green.
Though the AIA accepts that there is no instant solution – and no money-pot to dip into – it says the government has some difficult decisions to make on both the local and national level.
"The government needs to provide adequate funding for a well maintained and safe local road network if it wants to support communities and drive economic growth," commented Green.
The 2018 ALARM survey was completed by 60% of authorities responsible for roads in England, London and Wales and was carried out between December 2017 and February 2018.
Among its main findings is that the average time before a road is resurfaced in England is 92 years. In London the time averages out at 31 years and in Wales it is 71 years.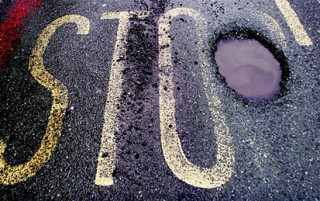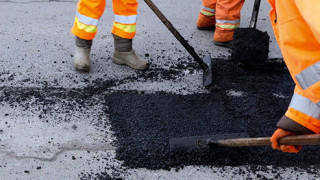 The report says that it would take 14 years to get all the 24,400 miles of damaged road back into reasonable condition and, if done in one hit, would cost £9.31bn, equating to £72.3m per authority in England, £14.6m in London and £27.4m in Wales.
The survey also identified a clear north-south divide with local authorities in northern England receiving only about two-thirds of the highway maintenance funding received by those in the south. On average, only £19.32m is spent per authority in the north compared with £26.95m in the south.
Poor quality local roads are not just unpleasant to drive on but are also dangerous for drivers and costly for local authorities. The AIA's ALARM survey estimates that the total cost of road user compensation claims in England last year was £19.5m. London boroughs paid out £8.2m in compensation and in Wales the figure was £590,000.
Martin Tett, transport spokesman for the Local Government Association, said that although local authorities had made some progress towards tackling the road repair backlog, they are battling to keep up with increased traffic levels.
"More cars on our roads, together with continuing extreme winter weather conditions, means that government needs to keep funding of local roads as a priority in its spending plans," he said.
"It is wrong that funding for local roads is miles behind that of the strategic road network. Very few journeys begin and end on a motorway or trunk road yet government funding on the strategic road network is 52 times higher than for local roads," added Tett.
"Spending more on improving our national roads will only serve to speed vehicles up between increased delays and congestion on local roads".
Tett's comments were echoed by Steve Gooding, director of the RAC Foundation, who said:
"It is easy to understand why our roads are literally fraying at the edges. After World War II there were 2 million cars in Great Britain. Today there are more than 30 million.
"The road network is as much a vital utility as the energy, water and telecoms systems and yet we risk taking it for granted. Adequate investment is needed, if not to bring every inch up to a perfect standard then at least to arrest the decline that is all too evident to tens of millions of road users."
The full 2018 ALARM survey can be downloaded at www.asphaltuk.org
This article was first published in the May 2018 issue of The Construction Index magazine, which you can read for free at http://epublishing.theconstructionindex.co.uk/magazine/may2018/
UK readers can have their own copy of the magazine, in real paper, posted through their letterbox each month by taking out an annual subscription for just £50 a year. See www.theconstructionindex.co.uk/magazine for details.
Got a story? Email news@theconstructionindex.co.uk