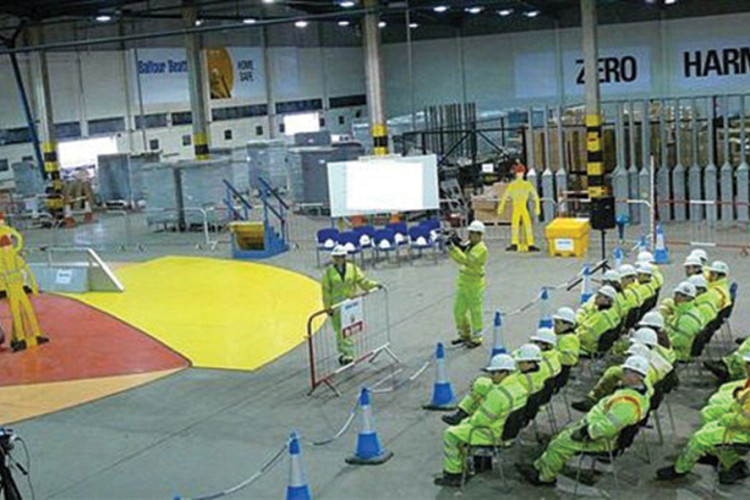 On average, six construction workers every year are killed by moving vehicles - many of them during highway maintenance work. Tackling this problem is especially tricky as the worksite is invariably very restricted and people are working close to both site equipment and fast-moving traffic.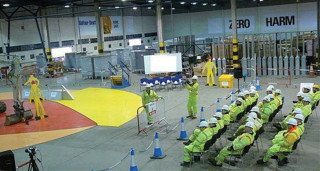 Vigilance and awareness are essential for those required to work under such conditions, which is why Balfour Beatty has developed a new training programme for its M4/M5 Managed Motorways term contract for the Highways Agency. This contract requires small teams to travel throughout the M4/M5 corridor carrying out repair and maintenance on, and adjacent to, the carriageway. The narrow working area, in most locations only 3.5m, means plenty of exposure to moving plant and machinery.

Balfour Beatty's project team developed the new 'Zone In' programme to highlight the importance of segregating plant and people on site. Conducted in safe off-site conditions, the training workshop uses life-sized dummies, real machinery, on-site video footage and reconstructions of major incidents to illustrate the risks.
Zone In has so far been presented to over 300 individuals, two thirds of whom were from the Highways Agency, Network Rail, the Environment Agency and other major UK contractors as well as Balfour Beatty's own employees. Allan Shanks, health, safety and environment director of Balfour Beatty Construction Services UK said: "This innovative approach further demonstrates our commitment to de-risk our business and in turn influence the industry. "The idea is simple, visually effective and memorable to the participants - all the prerequisites needed to change behavior and ultimately safeguard our employees and others affected by our activities."
The powerful images used in the training have been captured on a DVD, which Balfour Beatty says will prove invaluable to any business where plant and people work in close proximity.
Got a story? Email news@theconstructionindex.co.uk