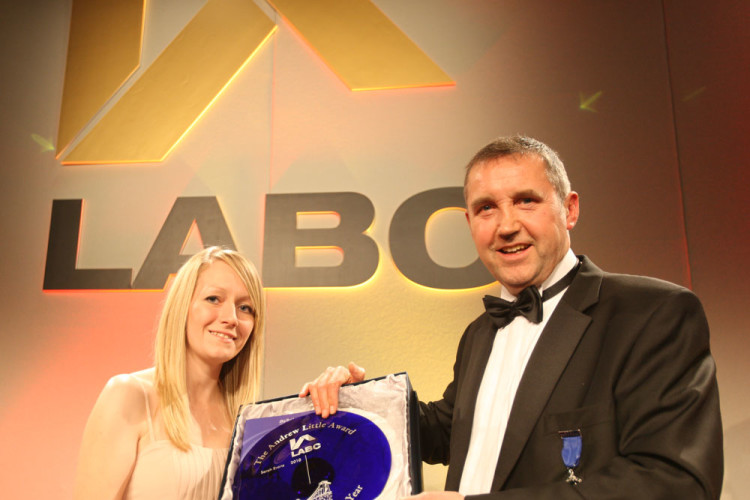 He was also one of the driving forces behind the integration of LABC Services and DSA into LABC. Andrew sadly passed away in March 2010. He made an outstanding contribution to the development and promotion of local authority building control, and is much missed by his friends and colleagues. 
Award entrants had to have been in a professional building control post for less than three years, be on a course of study leading to a professional qualification and show their commitment to local authority building control over a sustained period.
Sarah joined Calderdale MBC in 2007, and during the recruitment process it was agreed she should start a BTEC construction course, which she actually did before starting her job!  She completed year one, attaining a Distinction before transferring to Sheffield Hallam University to study for a RICS accredited BSc (Hons) in Building Surveying. She is now in her final year. She has played a key role in the West Yorkshire Building Control Alliance, progressed through her personal learning diary and undertaken work experience in planning, environmental protection and fire and rescue. In 2009 and 2010 she played a pivotal role in the organisation of the West Yorkshire LABC awards. Whilst undertaking her own duties, Sarah finds time to support the council's younger trainee building control surveyor.

Mike Terry, Calderdale MBC's Building Control Manager said, "From day one Sarah's enthusiasm to learn and participate and her willingness to use her skills to help and support others were apparent. She is a talented, enthusiastic and dependable team player supporting the building control service to provide a high quality, customer focussed and professional service. We are a small, lean and friendly team and Sarah is an essential part of it."
LABC Chief Executive Paul Everall said, "My congratulations go to Sarah and the two runners up who have all shown a clear commitment to local authority building control and made huge contributions to the delivery of a quality service for their local authorities."
The two runners up for the award were:  Jack Britton from South Gloucestershire Council and Lewis Parker from Torbay Council. The award was presented by Immediate Past President Andy Hardy at the LABC National Building Excellence Awards ceremony held in the City of London on 2 November 2010. 
Image: Sarah Evans receiving the Trainee of the Year-Andrew Little Award from LABC Immediate Past President Andy Hardy. 
Got a story? Email news@theconstructionindex.co.uk