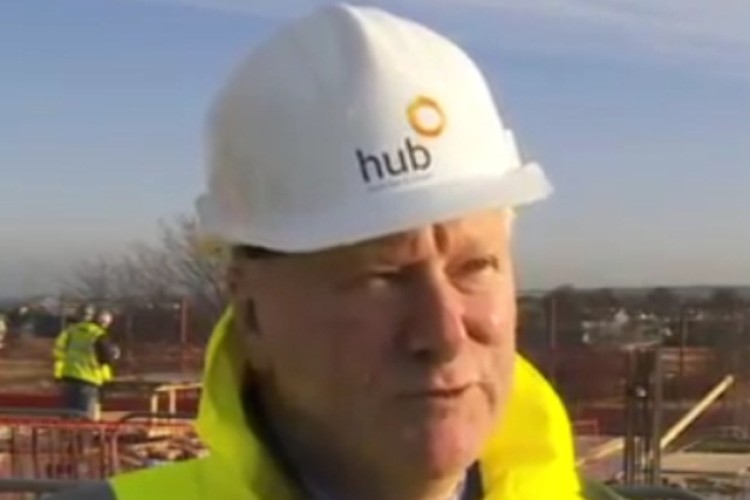 Scotland's cabinet secretary for infrastructure and capital investment Alex Neil has published the government's Infrastructure and Investment Plan, which details plans for 54 major infrastructure projects and 33 programmes, across a range of areas, including transport, schools, hospitals and housing.
Priorities include the dualling of the A9 between Perth and Inverness by 2025. There is also an intention to complete dualling of the A96 and the entire main road network between all cities by 2030.
Construction of replacement crossing over the Firth of Forth will be completed by 2016, and invest is planned in further rail improvements, reducing journey times between Edinburgh and Glasgow, from Aberdeen to the central belt, Aberdeen to Inverness and on the Highland Main line
Some £8-9bn has been earmarked as Scotland's contribution to the proposed £15bn high speed rail link between northwest England and Scotland.
Glasgow, Inverness and Kilmarnock will have new colleges built by 2016.
On housing, there is a commitment to   build 30,000 homes over the life of this parliament
Mr Neil said: "Investing in our infrastructure is absolutely vital to grow our economy. Today's Infrastructure Investment Plan demonstrates exactly how, when and what we will invest in to deliver that goal, bringing substantial benefits for all of Scotland.
"It outlines more than 50 key infrastructure projects across a range of sectors. These are projects that will make a real difference economically - driving growth, supporting jobs and delivering a lasting legacy of generations to come.

"We have been crystal clear that we view capital investment as the vital foundation to lead us out of tough economic times. That is why, against the back drop of Westminster cuts in our capital budget, the Scottish Government has switched spending from revenue to capital and put in place a £2.5 billion Non-Profit Distributing pipeline. As a consequence of Scottish Government spending decisions, total capital spending in Scotland will rise by 25 per cent by 2014-15.
"Our clear commitment to dual the routes between all of our major cities by 2030 and complete the dualling of the A9 by 2025 goes further than any previous administration in Scotland. These improved connections will provide a huge boost for Scotland's economic future and will be particularly welcomed by the construction and civil engineering sectors.
"Similarly, improvements in our rail network will provide both benefits to travellers, and a long term boost for our economy. Inclusion of high speed rail highlights our commitment to the Scottish end of the project. We now need Westminster to act and include Scotland in their plans.
"The plan is also clear about our commitment to build new schools, colleges, hospitals and health facilities the length and breadth of Scotland.
"We will do this by using innovative financing methods, driving maximum value for every single pound of taxpayers' money. That is crucial in the face of Westminster cuts.
"And we will utilise whatever borrowing powers we are able to access over coming years. Indeed, if the UK government listens to our calls for more substantial and immediate powers than contained in the Scotland Bill, we could do even more."
Including consequentials from Autumn Statement, total capital investment in Scotland is £2.8bn this year, £3.2bn next year, £3.3bn in 2013/14 and £3.5bn in 2014/15.
The full plan can be downloaded here
Got a story? Email news@theconstructionindex.co.uk