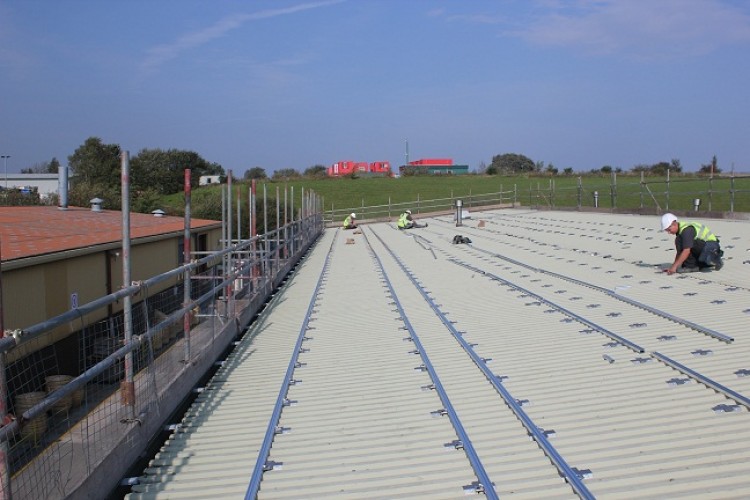 A hundred and nine six panels have been mounted on the roof of the offices, Seddon's UK headquarters. Their photovoltaic cells capture the sun's energy – even on cloudy days – and convert it into electricity.
The 49.0 kWp installation will produce some 40,258 kilowatt hours of electricity annually for Seddon, reducing the company's energy use from the national grid.
Through the government's Feed-in Tariff scheme, Seddon will receive income for the electricity generated and for surplus energy it exports back to the grid. Solar Edge technology – which boosts the efficiency of the panels by up to 20 per cent  and also enables Seddon to monitor each individual if required – is being used for the first time on a commercial project of this size in the UK.
Cutting carbon emissions
"The PV panels will generate electricity for the Bolton office as well as enabling us to reduce the energy we use," says Jonathan Seddon, managing director of Seddon Construction. "Taking a proactive approach to cutting our carbon emissions in this way is a key part of our strategy as a responsible business with a strong commitment to sustainability."
Seddon Construction is part of the national Seddon Group, a family-owned company specialising in construction, maintenance and housebuilding. 
Got a story? Email news@theconstructionindex.co.uk