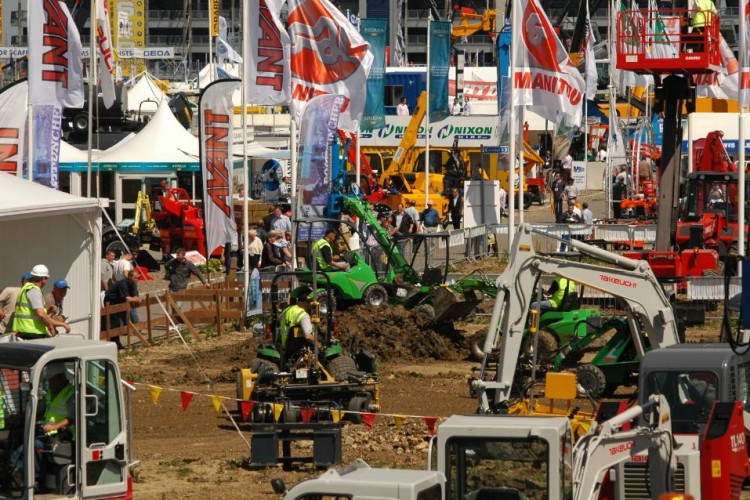 Exhibitors already confirmed on the Showground include key OEM's, Hanix Europe and Hyundai, the companies will also be demonstrating in the digging demo areas of the show.  
SED can also confirm that the leading plant hire and equipment rental company Hewden will be back alongside Garic, trenchless technology experts TT-UK and U Mole, and Tiltrotator manufacturers Engcon. 
Red Rhino Crushers will be exhibiting and demonstrating in the Site Clearance Zone, the company's first outside stand at SED under its new owners, King Feeders is also back as are Baughans and Dig A Crusher.   Crushers UK is making its SED debut.
The concrete sector is represented by Acra Screed, Armcon Cementech, Boccia,  Probst Handling Equipment, Somero and Ultra Spreader. 
There's also no shortage of choice from the generator and welding companies with bookings from new exhibitor, Shindaiwa and SED veterans, ArcGen Hilta, Genset, Genquip and MacGen.

The Commercial vehicle zone is welcoming back, CES Bridgestone, Ifor Williams Trailers, Indespension, King Trailers, Knott Avonride, Nissan, Proppa and Tek Seating. 
The pavilion boasts a diversity of products from tyre sealants, to portable hydraulic testers; from warning beacons to security hardware, next year will be no exception and already the undercover exhibition area has plenty of confirmed exhibitors.  Air Seal Products is an SED regular as are Ashtree Glass, Bailey Morris, Cawdell, Higher Concept Software and Holmbury. 
New to the pavilion are hydraulic seal specialists FPE, experts in the automotive industry Hella and computer hardware company KTL. 
Tim Porter, SED's head of sales is pleased with how the show is shaping up he said, "It's all looking positive for SED next year and I am confident it's going to be a huge success – we already have more bookings than we would normally have at this time of year.  Now the summer break is over we are looking forward to a busy time." 
SED's 45th anniversary from the 17th – 19th May 2011 at its Rockingham Motor Speedway home in Corby, Northamptonshire.
Got a story? Email news@theconstructionindex.co.uk