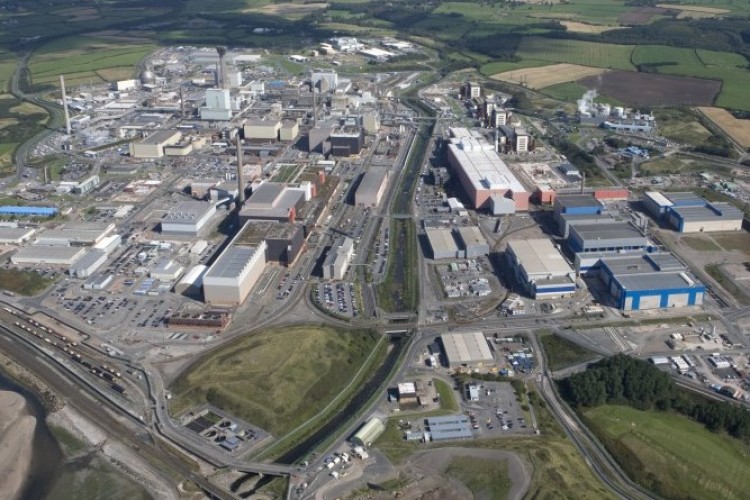 The contract is an engineering procurement, and construction (EPC) framework for the box encapsulation plant (BEP).
The BEP will receive, segregate and encapsulate hazardous waste already stored on the Sellafield site.
The project is being delivered as a part of the Magnox swarf storage silo (MSSS) programme, which is tackling the clean-up of one of the most hazardous legacy facilities on the Sellafield site.
When complete BEP will enable treatment of nuclear waste recovered from MSSS, immobilise it and prepare it for long term storage. The BEP might also be used to process waste recovered during the decommissioning of other Sellafield sites including the first general Magnox storage pond (FGMSP) and the pile fuel storage pond (PFSP).
Sellafield Ltd chief projects officer Scott Reeder said: "Our primary focus is to safely clean up and decommission all high hazard facilities on the site, and successful completion of the BEP project will be a vital step forward in that mission. This framework award therefore represents a significant milestone for us as we move forward in tackling our mission."
The Jacobs/Amec/Balfour Beatty joint venture will be responsible for the complete life cycle of the scheme from design, engineering, procurement, installation and construction management through to commissioning and handover.  Building information modelling will be used to integrate design and construction information within the construction programme.

Work is scheduled to start in the fourth quarter of 2014.
Balfour Beatty UK construction chief executive officer Nicholas Pollard said: "Balfour Beatty has a strong heritage in the nuclear sector including a 35 year presence at Sellafield. This is an important project to reduce hazardous waste across the Sellafield site and Balfour Beatty and our partners will draw upon and share our extensive experience of safely delivering major nuclear facilities. This latest award underscores Balfour Beatty's success and capability in the UK power sector. "
Last week Balfour Beatty was appointed by Magnox to deliver the £34m solid intermediate level waste encapsulation contract at Hunterston A former power station in North Ayrshire.
Also at Sellafield, Balfour Beatty is working in joint venture with Cavendish Nuclear constructing the £160m silos maintenance facility, a mechanical handling nuclear facility.  
Elsewhere in the nuclear sector, Balfour Beatty is one of two contractors delivering the £288m framework for construction, infrastructure and maintenance projects across all 10 nuclear sites operated by nuclear contractor Magnox. The company is also delivering a £17 million contract to provide electrical, control and instrumentation at the URENCO uranium enrichment facility in the Wirral.
Got a story? Email news@theconstructionindex.co.uk