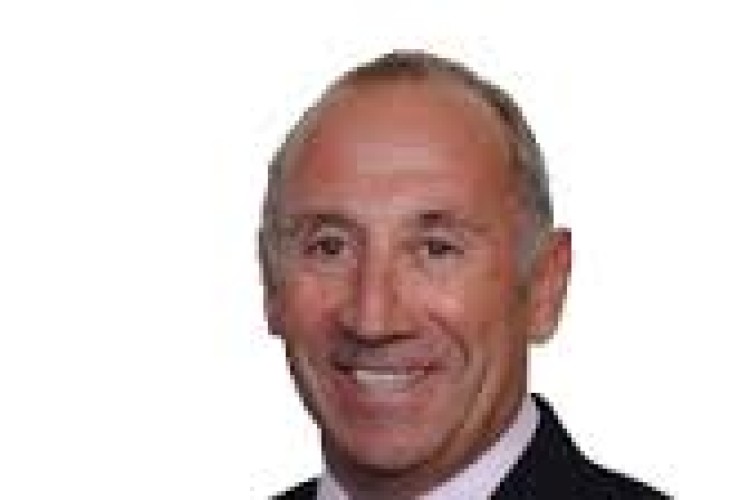 Unless you were a keen student of UK construction companies the name Ian Lawson would probably not have appeared on your radar. Most of his career had been spent at Kier, latterly as a director of divisions. But earlier this year, Lawson jumped ship, resurfacing as the new chief executive of top steelwork fabricator Severfield.
Lawson says his time at Kier has given him the combination of skills to take the UK market leader up to "another level" and avoid the mistakes that led to it signing what he calls "poorly performing contracts". "One of the major issues for our business is risk and governance and then putting in proper processes and procedures. When you've worked for a large plc for a number of years one understands how you go about doing that," he says.
"The business has struggled in the past from not really 'knowing what good looks like' and there are also issues that involve the management of people and managing the business itself. These are all things that I have learnt over the years at Kier and elsewhere and can now bring into the business." Lawson picks out mistakes in the delivery and estimating of contracts, together with not performing due diligence when assessing the risks, as the root causes of Severfield's recent and well-publicised woes.
What the Financial Times has dubbed "a plethora" of misquoted contracts – including a £10 million loss from a deal to supply steel to the Cheesegrater, the 225m-high building designed by Lord Rogers in the City of London – led to a £12.1 million loss in 2013. Among the casualties were the former CEO Tom Haughey, and nearly 100 jobs – out of a total of 1,200 – from Severfield's operations in Lancashire and Yorkshire. There was also a loss-making joint venture in India but that was a small problem by comparison.
The medicine was administered by John Dodds. He had left Kier after seven years as chief executive from 2003 and was non-executive chairman before being asked to become executive chairman to steer Severfield to safety. Dodds had the necessary combination of clout, charisma and credibility with the City to successfully deliver the £40m – plus discounted rights issue that has strengthened Severfield's balance sheet and paid down its £41m of net debt. Lawson was considered as the next chief executive when Dodds announced his departure from Kier. Although Lawson missed out to Paul Sheffield for that job, he plainly impressed and so, when he decided to leave Kier in the wake of the merger with May Gurney, he was an obvious candidate. "I have worked with Ian over many years and believe he brings the right mix of skills and experience to lead the group for the next phase of its growth and development," was how Dodds summarized the reasons behind the appointment. Lawson himself would not single out any single point in his career at Kier to demonstrate his abilities. "It's very important for me to make clear that my role at Severfield isn't about re-creating what I did at Kier, this is about creating a business that's fit for purpose by using not just my experience but the experience of the people who are in Severfield now." And, although there is little doubt that Dodds had done the heavy lifting and put Severfield on the right track, Lawson has impressed observers with his approach. "He is preparing the business to take advantage of the cyclical upturn in the UK and changing its culture so that it's a more open and engaging environment," said one. The view is that Severfield grew quickly by acquisition but never really integrated its acquisitions so that they acted as one company. As a result of its acquisitions the company now has four factories in the UK – the original site at Dalton, near Thirsk in North Yorkshire; Sherburn, near Scarborough; Bolton, Greater Manchester; and Enniskillen, Northern Ireland.
"They operated as fiefdoms, competing for work against one another so that one factory would win work that was more suited to the skills of another," commented a City source. Now Lawson is seen to be changing that culture while being sensible and pragmatic rather than radical. Recently, for instance, he brought together the top 30 managers from all four factories. "That was the first time that had happened in five years - just ridiculous," said another source.
The industry, too, is happy with what it has seen of Lawson so far. The sentiment is that Severfield is the not just the largest but its most visible representative so it is important that it is healthy and  that Lawson has the commercial skills to remodel the company so it prospers in the new climate. As one industry executive put it: "He has a solid construction background so he knows how to sprinkle a tender with the pixie dust needed to make it into a profitable contract."
For his part, Lawson's approach is sensible rather than radical, building upon the skills that are already in the business rather than any further restructuring.

"We've got extremely experienced and good people here and we just need to make sure that they have sufficient time to carry out the proper evaluation of the projects we tender for. The quality of our work has never been in doubt." His mantra for the future is 'growth, growth and growth'."Our strategy is about growth in the business, at the bottom line and improving our margin growth. In the next 12 months we want to grow our margins and emphasise that rather than revenues," he says.
"Once we've achieved that and got the business 'fit for purpose' that should coincide with an uplift in the economy so we can increase both revenue and margin growth at the same time. We also intend to grow by increasing our market share and by entering new sectors."
Lawson has set his targets out for all to see in his statement to the City, saying that margins will improve to 5-6% in the next in two years in 'current market conditions' - they were 3.2% in the most recent results. This is generally acknowledged in the City and by others in the industry to be achievable as Severfield has skills and capacity that are unmatched in the UK, though there will not be any return to its peak - back in 2009 it recorded an overall margin of 14.8%.
There remains, though, the difficult matter of the Indian joint venture JSW Severfield Structures which hit the share price when it revealed a greater than expected loss of £3m in June. Lawson is likely to be judged as much on the manner in which he resolves this situation as upon how he improves the domestic business - and that seems to be likely within the next 12 months.
This article first appeared in the September 2014 issue of The Construction Index magazine. To read the full magazine online, click here.
To receive you own hard copy each month in traditional paper format, you can subscribe at
http://www.theconstructionindex.co.uk/magazine#
Got a story? Email news@theconstructionindex.co.uk