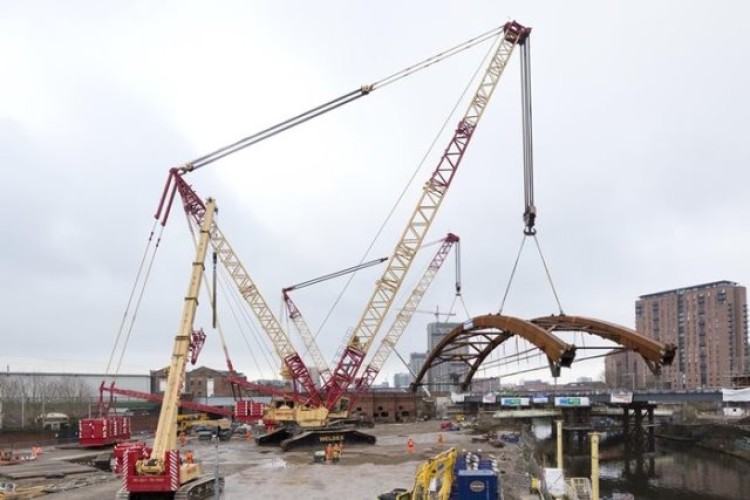 After a bumper year, Severfield has revealed that it is exploring export opportunities across Europe. It's joining, not leaving.
Severfield's pre-tax profit nearly doubled to £18.1m in the year to 31st March 2017 (2016: £9.6m) on revenue up 10% to £262.2m (2016: £239.4m).
Excluding one-off items, the underlying profit before tax figure was up 50% to £19.8m (2016: £13.2m). The operating margin improved to 7.5% (2016: 5.7%).
Severfield completed more than 110 projects during the year, including four prestige projects in London that were all worth more than £20m: the new roof for Wimbledon No.1 Court; the new stadium for Tottenham Hotspur FC; the office tower at 22 Bishopsgate; and a major new commercial head office building.
It also completed emergency remedial work to replace faulty bolts on The Leadenhall Building in London (aka the Cheesegrater), although arguments continue over who will pay for the repairs.

Enthusiasm for international expansion is no doubt buoyed by Severfield's Indian joint venture finally breaking into profit for the first time, bringing in £200,000 for Severfield. (It lost £300,000 in India the previous year.) The Indian JV's order book has risen from £35m in November 2016 to £73m at the start of June 2017.
Now the company is seeking to expand across Europe. Acting chief executive Alan Dunsmore said: "After undertaking a significant amount of research into the potential market opportunity in Continental Europe we have employed a European business development director based in the Netherlands, who will focus on tailoring our established UK offering for expansion into this market."
Alan Dunsmore stepped up from finance director on an interim basis in March when chief executive Ian Lawson was forced to take leave of absence due to ill health.
Of the financial numbers, Mr Dunsmore said: "I am delighted to announce another set of excellent results which keeps us on track towards our target of doubling our 2016 underlying pre-tax profit by 2020. Our strategy is well-flagged and it continues to deliver operationally and financially. Our return on capital employed has risen to 14.6% and cash generation has been excellent. The current order book and pipeline, coupled with a continued stable market environment, will support further progress in the current financial year towards our 2020 target."
Got a story? Email news@theconstructionindex.co.uk