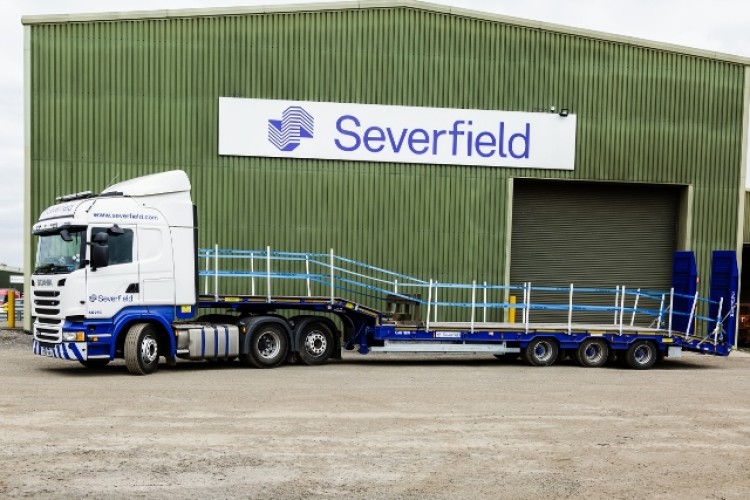 The structural steelwork contractor has set out to take a lead when it comes to safe loading and unloading.
Severfield group plant dupervisor Gareth McCormick said: "We had a requirement for a new trailer system and wanted to create something that was unique to us. When designing, we considered our plant fleet and the requirements of adding tailored safety features."
Some of the features that form part of the design are:
air assisted ramp
a gate system fitted to the front of the trailer to allow safe access from the tractor unit
side posts and sockets to secure back loads if required
integrated toast rack storage for walkway
twin strap edge protection full length of the trailer both sides
walkway with 300mm-wide galvanised walkway sections and pull out supports
rear camera
hydraulic ramps with side shift to suit all plant.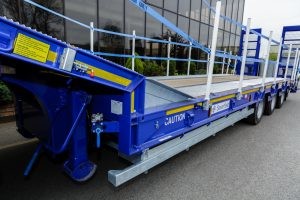 Severfield also has a bespoke safety system to unload steel safely, as shown in the video below.
Got a story? Email news@theconstructionindex.co.uk