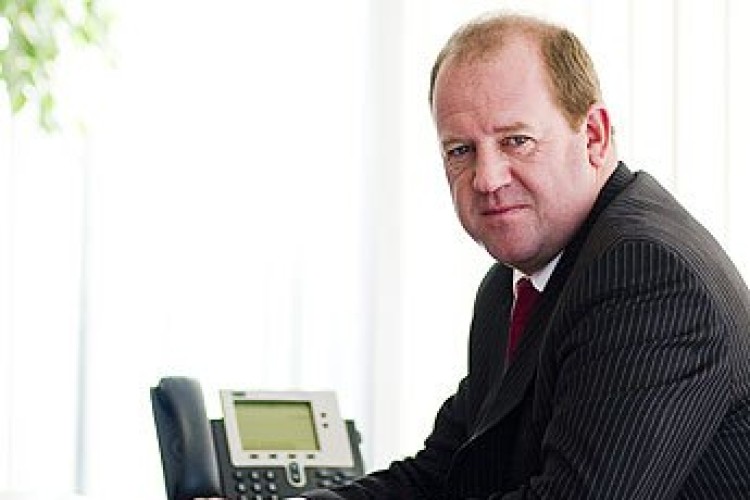 The company says that it has been focusing so much on reorganising its own internal business that it has taken its eye of the needs of customers.
"SIG has identified that it needs to balance better its change programme with the day-to-day operations of the group," the company said by way of explanation.
Group revenue was up 11%, however, to £2,739.8m (2015: £2,463.1m).
The £106.3m loss was mostly due to impairment charges in various parts of the business, the largest of which was a non-cash goodwill and intangible impairment charge of £100.4m in relation to SIG's French roofing business, Larivière (acquired in 2007 for €297m).
The board said: "SIG recognises that its transformational change programme, while taking the group in the right strategic direction, distracted the business during 2016.  This resulted in a loss of customer focus and impacted performance.  Leverage has risen above an acceptable level and specific performance challenges were seen in SIG Distribution, the UK insulation and interiors business, and in the Offsite Construction business in the UK."
Since November SIG has reassessed its internal initiatives to let branches refocus on customers. The UK eCommerce programme is now being reviewed and the regional distribution centre programme has been suspended.

The Offsite Construction division increased revenue by 21% to £27.4m in 2016 (2015: £22.7m) but made an operating loss of £4.2m (2015: profit of £0.3m), reflecting production challenges in the modular housing part of its Building Systems division.
SIG has already doubled daily production of modular housing compared to 2016 and is expecting Offsite Construction to return to profitability by the end of this year.  SIG is re-engineering and streamlining its production line and put in a new managing director for the division.
Interim chief executive Mel Ewell said he was "disappointed with the overall financial performance of the group".
Mr Ewell, the former chief executive of Amey, was a non-executive director of SIG until November 2016 when the board ousted Stuart Mitchell and put Mr Ewell in day-to-day charge in his place. [See our previous report here.]
A permanent replacement for Mr Mitchell has now been recruited. Meinie Oldersma will join SIG as group chief executive in April and Mel Ewell will revert back to being a non-executive director. Mr Oldersma, a Dutchman, has been chief executive of industrial products distributor Brammer Group since August 2016. In his LinkedIn profile, he describes himself as a specialist in business turnarounds.
Got a story? Email news@theconstructionindex.co.uk