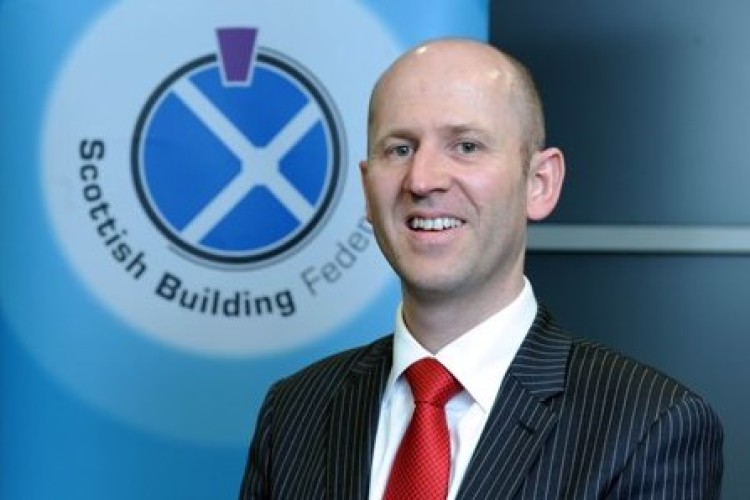 Scottish Construction Monitor regularly asks members of the Scottish Building Federation (SBF) to rate their confidence about the prospects for their business over the next 12 months compared to the previous year. The latest results show a 31 point improvement in industry confidence, taking the overall rating to +18.
This is the fifth consecutive period of improving industry confidence and the first time that a positive result has been recorded since the quarterly survey series began in 2008.
The Q3 questionnaire also asked SBF members about their recent experience and future expectations with respect to the recruitment of managerial and supervisory staff.
While employers expect 8% of these staff to retire during the next three years, the survey results indicate that the number of managers and supervisors employed by the industry is likely to show an overall net increase of 13% over that same period.
60% of those companies looking to recruit managers or supervisors over the past 12 months have developed existing staff to take on these responsibilities. However, of those employers that are seeking to recruit managerial staff externally, 90% reported significant difficulty with finding suitable candidates.
Meanwhile, a third of companies reported that a lack of finance or weak confidence about their future work pipeline continue to discourage them from investing more in the training and development of managerial and supervisory staff.
SBF managing director Vaughan Hart said: "After such a prolonged downturn in the fortunes of the construction sector, it is very encouraging to see a significant improvement in confidence amongst our members and a positive rating overall. It is also pleasing to see projections that the number of managerial and supervisory staff the Scottish construction industry employs will increase significantly over the next three years.
"At the same time, cash flow and a lack of certainty about the future work pipeline remain key obstacles to further investment in training and development for many firms.
"It is gratifying to see so many companies actively and successfully developing their existing workforce to take on managerial responsibilities. But the difficulty many members have experienced with recruiting externally for managerial positions points to a growing skills shortage. This could create real challenges for the industry as the recovery gathers pace."
David Smith, joint managing director of SBF member Ashleigh (Scotland), said: "There are certainly more opportunities out there now than there have been over the last four or five years. I think the construction market still has a long way to go on the path to recovery. But we're now more optimistic about our future prospects than we have been for some time. We have recently restructured our business and we intend to build on this in future years with more intake and further investment in our workforce and their skills. At the same time, we need to be confident that there are suitable opportunities out there in the marketplace to enable us to make those investments and to grow our business."
Got a story? Email news@theconstructionindex.co.uk