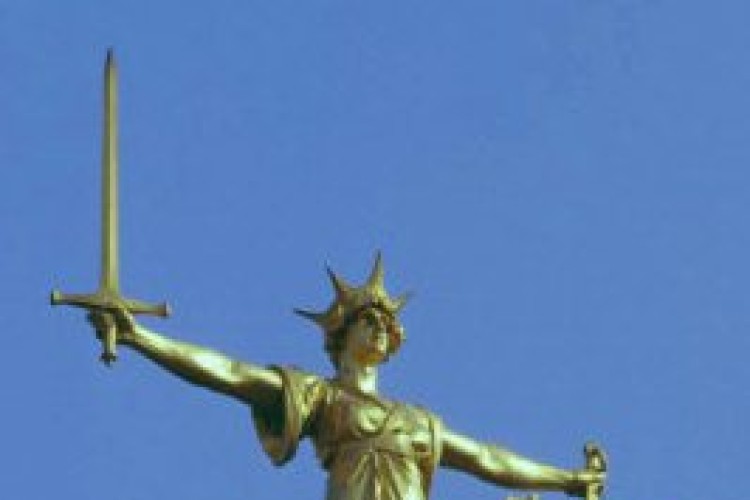 The Sentencing Council is consulting on proposed new sentencing guidelines for manslaughter offences, particularly for the category of manslaughter that workplace fatalities might come under – gross negligence manslaughter.
Currently, gross negligence manslaughter carries a minimum one-year prison sentence. The Sentencing Council is proposing that, where the offender's culpability is deemed to be due to a failure to appreciate the risk or to a momentary lapse of otherwise high standards, the jail term should be in the range of one to four years.
But where there is evidence of persistent negligent conduct over a period of weeks, or if the offender was aware of risks but took them anyway, the jail sentence will be between six and 12 years.
And where an employer has had a long-standing, utter disregard for the safety of employees and is motivated by cost cutting, he or she can expect a prison sentence of 10 to 18 years should a worker be killed as a result.
It is the first time that comprehensive guidelines have been drawn up for manslaughter, which has historically proved thorny because of the wide range of offending covered.

The draft guidelines cover four types of manslaughter:
Unlawful act manslaughter – this is the most commonly prosecuted form of manslaughter and includes deaths that result from assaults where there was no intention to kill or cause very serious harm.  It can also include unintended deaths that result from other crimes, such as arson or robbery.
Gross negligence manslaughter – this occurs when the offender is in breach of a duty of care towards the victim which causes the death of the victim and amounts to a criminal act or omission.  The circumstances vary greatly. In a work setting, it could cover employers who completely disregard the safety of employees. It could also arise in a medical setting when a practitioner falls far below the required standard in the treatment of a patient. In a domestic setting it could include parents or carers who fail to protect the victim from an obvious danger.
Manslaughter by reason of loss of control – This arises if the actions of an offender, who would otherwise be guilty of murder, resulted from a loss of self-control, for example arising from a fear of serious violence.
Manslaughter by reason of diminished responsibility – Someone guilty of this offence would have been suffering from a recognised mental condition which affected their responsibility at the time of the offence, without which they would have been convicted of murder.
The proposed guidelines are based on an analysis of current sentencing practice, and in most areas, there are unlikely to be changes to sentence levels, but the Sentencing Council expects that in some gross negligence cases, sentences will increase. An example could be where a death was caused by an employer's long-standing and serious disregard for the safety of employees which was motivated by cost-cutting. Current sentencing practice in these sorts of cases is lower in the context of overall sentence levels for manslaughter than for other types.
Currently, there is very limited sentencing guidance for manslaughter beyond an existing guideline for manslaughter by reason of provocation which is now out of date following legislative changes to the partial defences to murder. There are no other existing guidelines for any other forms of manslaughter except corporate manslaughter which is covered by the Council's health and safety offences guideline.
Sentencing Council member Mr Justice Holroyde said:  "Manslaughter always involves the loss of a human life and no sentence can make up for that loss. In developing these guidelines, we have been keenly aware of the impact caused by these offences and so the guidelines aim to ensure sentencing that properly reflects both the culpability of the offender and the seriousness of the harm which has been caused."
The consultation is seeking views on various areas of the draft guidelines, including culpability and harm factors and the proposed sentence levels. It runs until 10th October 2017 and can be accessed at www.sentencingcouncil.org.uk
Got a story? Email news@theconstructionindex.co.uk