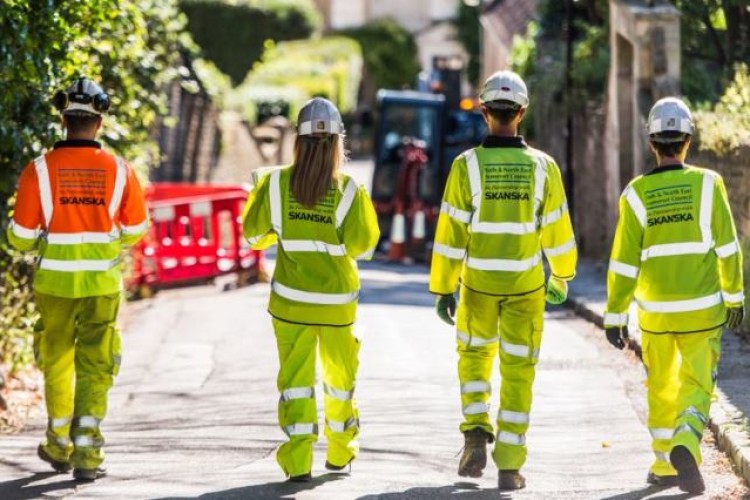 For the year 2017 Skanska UK saw pre-tax profit tumble 43% to £13.5m (2016: £23.6m) despite a 9% increase in revenues to £1,802.7m (2016: £1,650.6m).
The results include an impairment charge on goodwill of £9.1m. The Swedish-owned company also issued a profits warning in the second quarter of 2017 indicating project write-downs of £33m, mainly due to project delays and cost overruns, it said.
Operating profit was down 35% to £14.6m (2016: £22.6m). Operating margins were 0.8%, or 1.3% excluding the impairment charge. The previous year's performance was 1.4%.

However, the busines remains debt free, with £294m in the bank.
The directors' report, signed by chief financial officer Kelly Gangotra, speaks of troubling market uncertainty. "The market outlook for 2018 and 2019 remains cautious as uncertainty continues to prevail, not only in the construction sector but also in the wider UK market. The construction market has faced a turbulent rime recently but far less so than was expected after the UK voted to leave the EU. Uncertainty has prevailed in the commercial markets with investments stalling for periods of time. However, we are beginning to see signs of investors starting construction, encouraged by future demand for commercial office space. Further, the government has continued to invest in infrastructure and that investment is likely to help the market improve in 2019."
It concludes: "We have a conservative view for 2018, despite maintaining a good order book level, with one year until the UKL leaves the EU the industry is still in a state of uncertainty as the future impact remains unclear especially on issues such as access to labour, what non-tariff barriers will apply or the likelihood of tariffs being imposed."
Got a story? Email news@theconstructionindex.co.uk