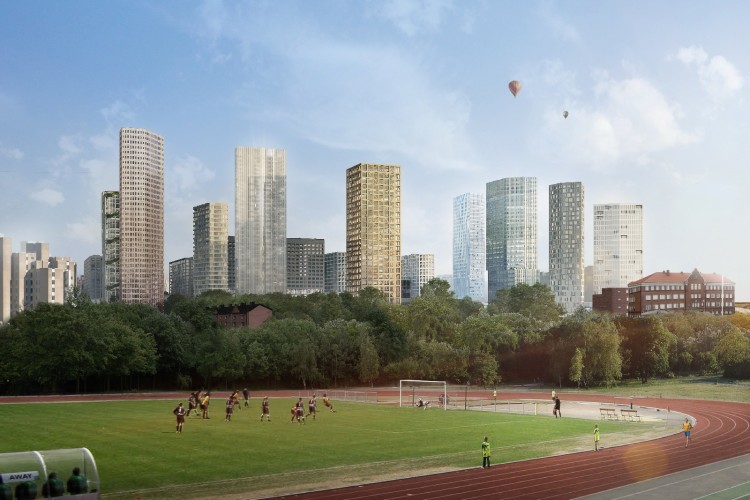 Ten groups of competitors submitted their competition entries in May. After a quality assessment, four groups are now set to continue to the second stage: Sponda with a proposal called 'Kvartsi'; YIT Construction with the proposal 'Trigoni'; Fira Group, Bonava Finland and NREP with the proposal 'Silva'; and Skanska Talonrakennus, Skanska and Sato Oyj with the proposal 'South Pasila'.
The Helsinki High-Rise design-build competition is focused on Pasila, which is one of the city's key development sites.
"The Pasila of the future will be a major hub for business, living and urban life in Helsinki," said Helsinki's mayor Jan Vapaavuori. "Helsinki is set to become a metropolis of the future, and a hallmark of metropolises is a high-rise and compact city structure, of which the Pasila of the future is an excellent example. Pasila is also an example of how to build one of the most functional cities in the world."
New business premises, commercial spaces and apartments covering 1.6 million floor square metres are currently under construction in Pasila. By 2040, Pasila will be home to approximately 30,000 residents and provide jobs for 50,000 people.
A tower development with a floor area of 150,000m2-200,000m2 is planned for a zone close to Pasila station, and is set to feature a range of residential spaces, offices, and commercial spaces. Senate Properties and the city of Helsinki launched the Helsinki High-Rise design-build competition January to identify a design to form the basis of the city plan for the entire area. The competition also covers implementation of a start-up area with a floor area of 40,000 m2–65,000 m2.
Sponda's proposal is called 'Kvartsi'.
YIT Construction's proposal is 'Trigoni'.


'Silva' is the proposal from Fira Group, Bonava Finland and NREP.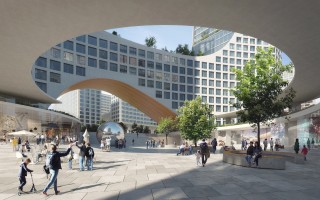 Skanska Talonrakennus, Skanska and Sato Oyj have proposed 'South Pasila'.
"We are very pleased with the proposals submitted for the competition," said Mauri Sahi, Senate Properties' director of real estate development and sales. "They form a solid basis upon which to develop a feasible solution, as well as being wonderful proposals for the continued development of Pasila."
Over the autumn and spring 2017-2018, the organisers will hold negotiations with the competitors on the  development agreement concerning the Start-Up Area and the competitors will also develop their plans further for the second quality assessment.
If all goes to plan, the competition will conclude in autumn 2018. The aim is for construction to begin on the start-up area in 2020–2021. It is also possible that the organisers and the winner of the competition will undertake to negotiate the implementation of the properties located to the south of the start-up area. Competitions for the rest of the Tower Area will be held separately, once the draft city plan has been completed.
Got a story? Email news@theconstructionindex.co.uk