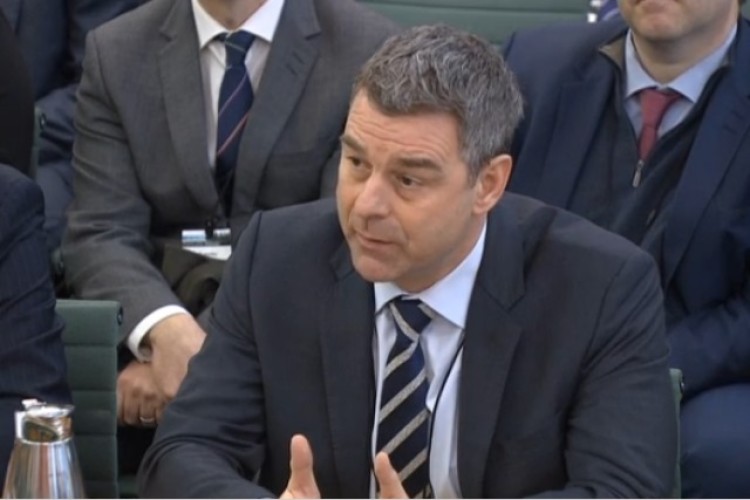 When Carillion senior executives gave evidence to the joint inquiry by the House of Commons Business, Energy & Industrial Strategy Committee and the Work & Pensions Committee on 6th February, the question of treatment of suppliers was briefly raised and swiftly dropped.
They were asked about Carillion's reputation as a slow payer to its own suppliers, taking up to 120 days. Not true, said former chief executive Richard Howson. He flat out denied there was an issue here.  Carillion might have been a slow payer in 2006 and 2007 but not in recent years, he said.
This was not exactly what finance director Emma Mercer had told the committee an hour or so earlier: "During 2017, our average payment days to suppliers was 43 days, and during 2016 it was 45 days.  We do have some outliers on the 120 days that I have reviewed over the last few weeks." Pressed to clarify on how many outliers, she said fewer than 10% had to wait more than 60 days.
Ms Mercer said: "When you look at those outliers, they were derived from two things, really, in the main: first, the fact that suppliers were not always complying with documentation when they submitted their payments.  What we have done with regard to that in the last six months is that we have actually put clearer guidelines on our website, to try to help suppliers make sure that they have all of those.  In our organisation, we do have tight controls over fraud, in particular with payment of suppliers, and therefore we have to have robust documentation.  Secondly, there were some outliers on a particular services contract with government, where we have been working with government, and also ourselves, to try to get that contract speeded up."
Mike Cherry, chairman of the Federation of Small Businesses, has written to Frank Field and Rachel Reeves, the MPs that chair each of the committees, saying: "It was with some weariness that I heard of the responses given to your questioning of Carillion's directors with regards to poor payment practices."

He writes: "I was very disappointed that their responses generated more questions than providing real answers."
Mike Cherry says: "When the government finally presents its corporate governance regulations we want to see clear ownership of a company's payment practices by its whole board. The blank looks and apparent lack of awareness on display to your committees will have been hard for Carillion's small businesses to swallow.
"It is simply not good enough to point to an early payment finance scheme as proof of good practice, when a company has admitted operating with formal payment terms of up to 120 days. I was further dismayed by the evidence on two counts: first, the implication that payment terms of 60 and 120 days for even as many as between 5% and 10% of suppliers is anything other than awful practice; and second, the glib dismissal of small suppliers by the Carillion board, implicit in the suggestion that suppliers waiting for payment had simply not complied with the documentation requirements."
He continues: "If I were questioning Carillion specifically further, I would also ask what percentage of invoices were disputed and queried. In addition, I would want to know of the 10% of businesses in which payment took longer than 60 days, how many businesses this represents, as well as exactly when Carillion started the payment 'clock' i.e. on the invoice date or when invoices were received.
"I would like to know who it was in Carillion that decided to treat small suppliers in this wat when the company began to stall, and whether the directors were simply unaware of what was going on in their own company."
Got a story? Email news@theconstructionindex.co.uk