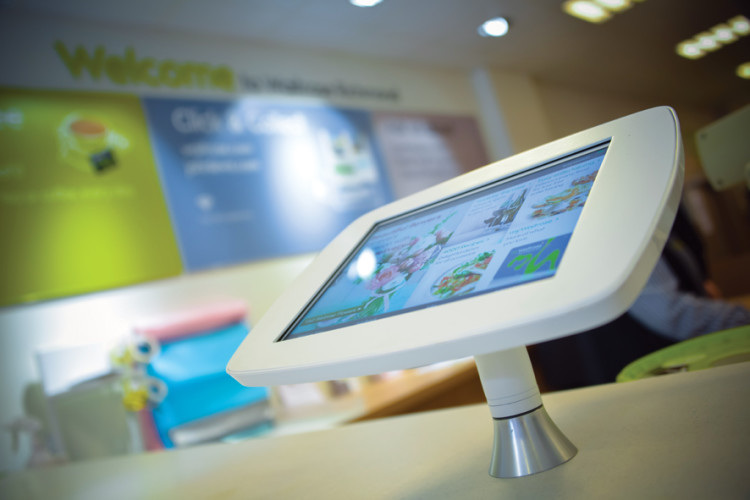 If, for you, "fit-out" still means carpet tiles and toilet cubicles, you're out of date. Today's fit-out contractors are increasingly required to specify and install complex technology with traditional design and build functions and combine it all in a single contract package.
For example, in the highly competitive retail sector the trend towards selfservice has resulted in an explosion of clever technologies to assist click-andcollect and other systems designed to streamline the shopping experience – preferably without the customer getting an unexpected item in the bagging area. Touch-screens and tablet-computer interfaces are now commonplace and instore technology is required to service the many shopping apps available for download by customers.
As a result, an increasing number of store fit-out contracts have technology at their focus and, according to Andy Shaw, operations director at fit-out specialist Styles & Wood, a new breed of contractor is evolving to meet the need. Until quite recently, the installation of this kind of technology was the preserve of specialist installers and was procured separately from even a Category B fit-out contract. But now it makes sense to integrate these systems into one package, says Shaw:
"Projects of this type require better forward planning, with the technology installation workstream running in tandem with wider fit-out, particularly on larger contracts, to ensure timeframes aren't lengthened."
Being able to outsource this work to a single supplier rather than several carries obvious efficiencies and appeal for customers, he says.
The trend is the same in schools, which are increasingly specifying features like flexible learning zones equipped with wireless connectivity for a range of smart devices, alongside more traditional IT suites. Meanwhile, in commercial office refurbishment, hubs for tablet and laptop working are replacing traditional meeting rooms as the trend of flexible working continues, says Shaw.

Fit-out projects in these sectors work to tight deadlines. Occupiers for commercial office space expect to be in their offices on time and schools cannot afford for construction work to interfere with learning so – as ever – the work has to be carried out approach as branch design evolves to include greater provision of self-service. A key factor in delivering this across multiple sites is comprehensive project management. "Clients we've worked with in this sector don't just want nuts and bolts design and technology integration; they want a wider programme of change management including training bank employees on how to help customers use the technology and liaising with service providers," says Shaw.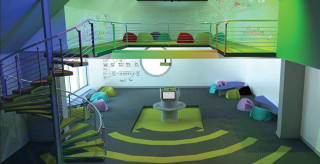 He believes that it's only those who are ready to adapt to this change that will prosper in the fit-out market and he says that contractors need to build digital expertise into their own teams. The challenge here, of course, is recruitment. "This isn't easily overcome given the wider skills shortage the industry is facing," admits Shaw. "Contractors have to have a serious review of where they need to build these niche skills into their team to ensure opportunities don't pass them by." As what Shaw calls the "digitalisation" of the fit-out process continues, clients will demand a wider range of skills and support from their partner contractors. "There are plenty of opportunities now available for those willing to invest in the skills," says Shaw. "And as this trend continues, more contractors will have to be prepared to deliver this kind of work to remain competitive." during scheduled holiday periods. "Again, having only one contracting team to deal with can help minimise disruption and delays," says Shaw. He reckons that contractors really come into their own when they are managing the entire process. The retail banking sector is leading the demand for the single-supplier
This article first appeared in the May 2015 issue of The Construction Index magazine. To read the full magazine online, click here.
To receive you own hard copy each month in traditional paper format, you can subscribe at
http://www.theconstructionindex.co.uk/magazine#
Got a story? Email news@theconstructionindex.co.uk