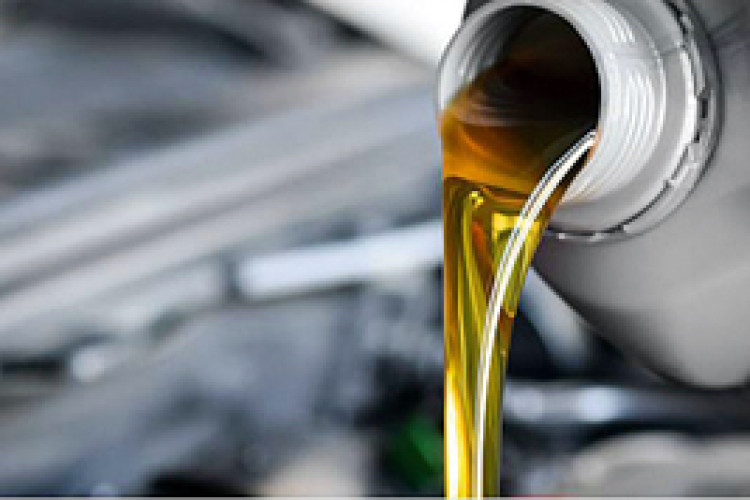 We hear it all the time: adopting a 'total cost of ownership' (TCO) approach is the best way to extract the most value from an item of construction plant over its lifetime.
That's as may be; but it's only human nature to try and cut your running costs. Take lubricants, for example: there's a huge range of high-tech oils and greases out there, many with fancy names and promoted for specific applications. But they're seldom cheap. So why not save yourself a bit of money, choose a good basic all-round lubricant and use it for everything?
Russell Eaton-Palmer will be happy to tell you why not. And that's because he's business account manager at Certas Energy Lubricants, a company that claims to be the UK's leading independent distributor of fuel and lubricants.
"The reality is that the right high-quality lubricant can unlock significant cost savings for construction companies by cutting maintenance costs, reducing unplanned downtime and boosting productivity," he says.
Eaton-Palmer acknowledges that for some equipment owners, lubricants are rarely a consideration when looking to reduce the cost of machine ownership. He cites a survey commissioned by Shell Lubricants that revealed that 67% of construction-sector customers do not expect lubricants to reduce unplanned downtime, and 54% do not expect them to help cut maintenance costs.
Only 47% consider lubricant performance to be an important consideration in calculating TCO, according to Shell. Consequently lubricants are often one of the first targets for cost control, says Eaton-Palmer:
"Although buying cheaper oils and greases may cut costs in the short term, the reduced wear protection can lead to more rapid degradation of components and therefore increased spend on spare parts and maintenance.
"By using a higher-performance lubricant that extends equipment life and reduces unplanned downtime, machinery can be running on site for longer and powering greater productivity for the business," he says.
The financial cost of poor-quality lubrication shouldn't come as a surprise to anyone. Shell's research found that 87% of construction- sector customers have experienced unplanned downtime in the past three years and 60% admit that this was due to their incorrect selection and/or management of lubricants.
But if you thought that the answer is simply to select a product that matches the equipment manufacturer's specification, you're in for a surprise: "Not all products that meet OEM [original equipment manufacturer] requirements deliver the same performance," warns Eaton-Palmer.
"Choosing a high-performance lubricant that keeps components clean of deposits and protects against wear and corrosion can help increase the availability of machinery and cut periods of unplanned maintenance," he says.

"By decreasing spend on spare parts and maintenance, high -quality lubricants create savings that far exceed what can be achieved by selecting products based on lowest cost."
So now you've chosen your premium high-quality lubricants – but you're not out of the woods yet. You've got to look after them properly.
"Contamination of lubricants is a particular challenge in construction," observes Eaton-Palmer. "As products are stored, handled and transported on busy sites, lubricants and greases can often be exposed to water and particles that can drastically impair their performance."
Simple precautions, such as storing drums in a sheltered place and wiping the lids clean, pay dividends. "Proper storage, handling, training and product monitoring are critical to making TCO savings," advises Eaton-Palmer who, quoting Shell once more, says that fewer than 30% of companies have the correct lubricant management processes in place.
Of course, if you're going to invest in expensive high-quality products in the hope of TCO savings, you've got to be able to measure the return on that investment. That means taking a holistic view of your costs, says Eaton-Palmer:
"What is the hourly cost of maintenance and time required for repairs? What is the cost of replacement parts when component failure occurs? What is the cost of machinery downtime in terms of lost production? These questions are vital to working out the true cost of a piece of machinery or equipment over its lifecycle," he says.
Eaton-Palmer's message could not be clearer: do the sums and you'll discover that splashing out on top-quality lubricants will help you maximise return on equipment investment, realise significant maintenance savings and optimise on-site productivity to achieve long-term reductions in the total cost of ownership.
Something to think about next time you reach for that dirty old grease-gun.
This article was first published in the November 2018 issue of The Construction Index magazine
UK readers can have their own copy of the magazine, in real paper, posted through their letterbox each month by taking out an annual subscription for just £50 a year. Click for details.
Got a story? Email news@theconstructionindex.co.uk