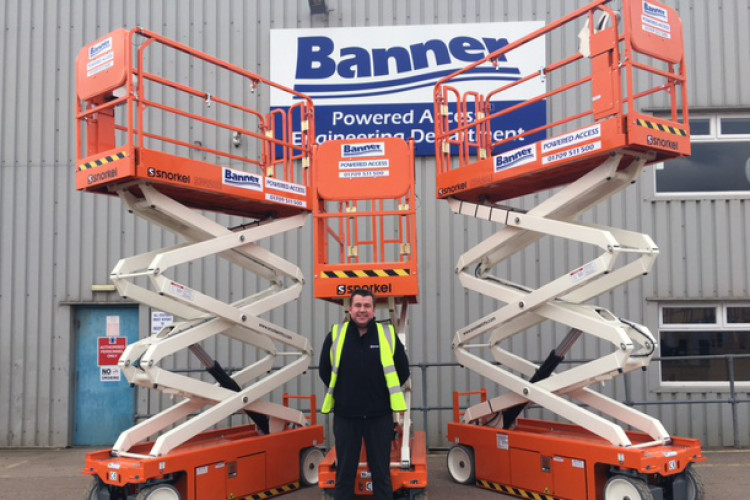 Banner Powered Access has taken delivery of two Snorkel S3215E and two Snorkel S3220E electric scissor lifts, which have been deployed to the Rotherham and Derby depots. The scissor lifts were sold by Snorkel UK, who will also provide parts and service.
The Snorkel S3215E delivers a working height of 6.6m and lifting a capacity of up to 272kg, while the Snorkel S3220E lifts 408kg to a working height of 8.1m.
Banner Powered Access, which has a fleet of over 370 aerial work platforms, has traditionally worked with a select number of manufacturers. However, it has recently invited additional manufacturers, including Snorkel, to tender for its business.
Depot manager Phil James said: "We have recently opened the door to additional manufacturers, and I have been extremely impressed with Snorkel as they are very easy to work with." He added that he had barely seen the new Snorkel lifts as they are all out on hire. "Our customers love them," he said.
Snorkel UK managing director Andrew Fishburn said: "We really appreciate the opportunity to introduce our products to Banner Plant. They are a well-known and well-respected name within the hire industry in the UK, and we are confident that with our current product line and excellent local customer support, backed up by our UK manufacturing facility, we can deliver the highest levels of service to Banner Plant, and all of our customers across the UK and Ireland."
Got a story? Email news@theconstructionindex.co.uk