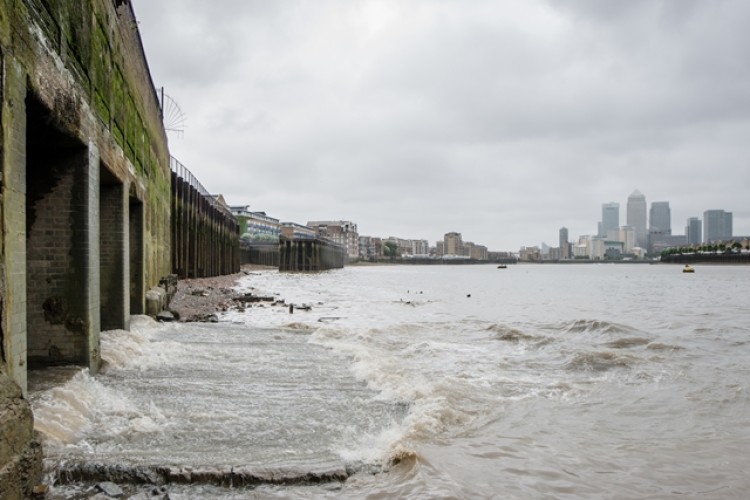 London's so-called 'super sewer' got the go-ahead from ministers last month but Southwark Council is unhappy about the location of one of the 24 construction sites, which it says would create too much disruption to local residents.
Construction of the 25km-long Thames Tideway Tunnel is set to start in 2016, unless appellants can throw the schedule of course or block it altogether.
Southwark Council leader Peter John said: "I can now confirm we have issued the High Court with an application for a judicial review into the secretaries of state's decision to approve plans for the super sewer in their current form because of the devastating impact the work will have on the lives of the thousands of people who live, work and go to school around the proposed Chamber's Wharf tunnel drive site.
"Our position was supported by the findings of the five individual planning inspectors who, after six months of hearing from experts and residents alike, concluded that using Chambers Wharf as a drive site would have very significant impacts on the lives of residents and that Abbey Mills would be a more appropriate site with far less impact. This point was ignored by the secretaries of state who did not even consider the alternatives put forward and simply felt the need for the project outweighed our concerns about the way Chambers Wharf was being used.


"We have discussed this with legal counsel and believe we have a strong case, but we are under no illusions, we are very much David taking on Goliath. However, unlike the secretaries of state, we cannot simply ignore the devastating impact this work will have on the people living, working and going to school around Chambers Wharf and we are prepared to take this to court in order to get the best possible outcome for them."
The 25km Thames Tideway Tunnel will run underground from Acton storm tanks in West London, and travel roughly the line underneath the river to Abbey Mills Pumping Station in East London, where it will connect to the Lee Tunnel.
The sewage collected from the 34 most polluting discharge points along the tidal river in central London will then be taken via the Lee Tunnel to Beckton sewage works for treatment.
On average, 39 million tonnes of sewage pollutes the tidal River Thames every year. Last year that figure was 55 million tonnes.
Got a story? Email news@theconstructionindex.co.uk