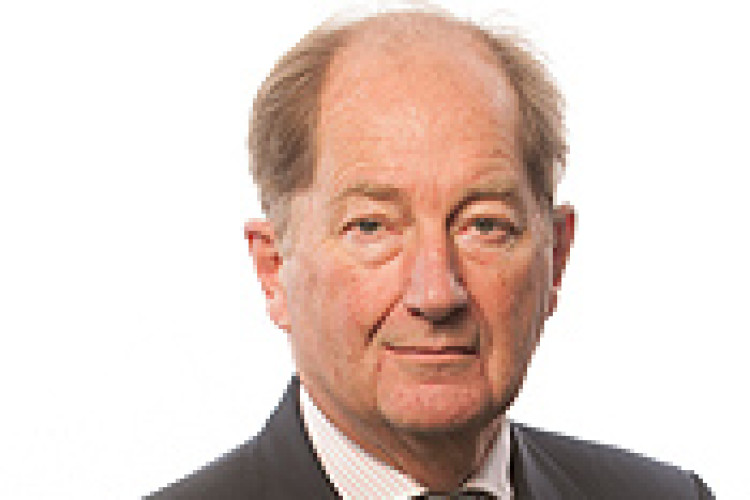 In a circular to shareholders, the board advises that a motion by Toscafund Asset Management to sack executive chairman Jan Åstrand should be rejected. Toscafund owns 19% of the company.
However, it concedes that the time is right for Jan Åstrand to return to a non-executive role, leaving chief executive Russell Down in day-to-day control of the business.
It has become clear this week that the root of the dispute between the board and its biggest shareholder is Toscafund's desire to see Speedy merge with HSS in which it also holds an 18% stake. Speedy's board thinks merger with HSS is a bad idea and has set out at length today its reasoning.
The board also expresses impatience at Toscafund's continual interference, as it sees it. While it is all for shareholder engagement, in the 21 months since Jan Åstrand's appointment as chairman, directors have received numerous letters and emails from Toscafund and had 11 meetings and site visits. "This is by some margin significantly more than the interaction your board has had with any other shareholder in that period," the board says.
On 25th July Toscafund requisitioned a general meeting of the shareholders to remove executive chairman Jan Åstrand from the board of directors.
This week Toscafund chief executive Martin Hughes said Jan Åstrand was wasting time and money by hanging on to his job and should go now. He said the chairman's position was untenable. [See our previous report here.]
Speedy's board today reveals that Toscafund first asked it to consider merging with HSS in January 2015, a month before HSS's initial public offering. This was considered briefly and rejected. But Toscafund kept at it.
On 14th July 2015, Toscafund wrote to Jan Åstrand and introduced him to Alan Peterson, the chairman of HSS. "Over the coming months, Jan Åstrand met the HSS chairman on a number of occasions to better understand the merits of a combination and also the current trading performance of both companies," the circular says.
"On 5th October 2015, Toscafund again wrote to your board asking that it once again consider merging with HSS. By this time, and following a number of profit warnings, HSS's market value had fallen circa. 71% from £325m at IPO to approximately £93m.
"A meeting was held on 30 November 2015, attended by the HSS and Speedy chairmen, the companies' respective financial advisers and a representative of Exponent (the largest shareholder in HSS holding an approximate 50.4% shareholding). No proposal was tabled by either company and it was concluded that, at this very preliminary stage, each party should consider further, in the context of then increasingly challenging market conditions, whether the possible benefits sufficiently outweighed the execution and integration risks of a combination."
After press speculation, Jan Åstrand and Russell Down decided to go public on 3rd December 2015 to say that a merger with HSS was off the table.
"To have done otherwise, given the very preliminary nature of the previous discussions with HSS and the execution risks arising from integrating a corporate acquisition, would in the board's view have materially risked undermining the organic recovery plan.

"In January 2016, funds managed by Toscafund increased their holdings in HSS above 5%.
"In early March 2016, HSS made contact with Speedy to once again discuss a possible combination of Speedy with HSS.
"On 17 May 2016, Speedy announced its business had stabilised and was starting to respond to management's remedial action plans."
With Toscafund still pressing, further meetings between Speedy and HSS directors were held during May and June 2016 but merger was again ruled out as "not in the best interests of all shareholders".
It was this that finally triggered Toscafund's revolt.
The board's circular also details at length how the company's recovery plan, developed and implemented by Jan Åstrand and Russell Down, has been working.
The board's circular to shareholders concludes: "The independent board believes that Speedy's recovery is now established, as evidenced by the improving revenue trend, and is a direct consequence of Jan Åstrand's immediate and urgent responses to the downturn in trading in June 2015. In view of the progress made to date, the board has agreed that the time is right for Jan Åstrand to return to a non-executive role."
It adds: "The independent board does not believe that Speedy should merge with HSS at this time as Toscafund is advocating. Your company's recovery is progressing well and to engage in any sector consolidation would potentially put that recovery at risk."
The issue is set to be resolved at a general meeting being held at 11am on Friday 9th September 2016.
The full letter from the board to shareholders, which is well worth reading if you have any interest in corporate governance in the plant and tool hire sector, can be found be found here on Speedy's website. [Click to open link.]
Got a story? Email news@theconstructionindex.co.uk