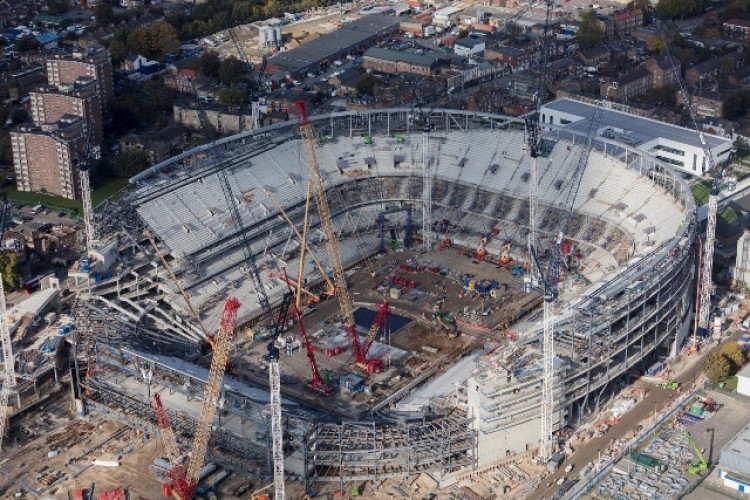 For the six months to 30th September 2017 Severfield reported revenue up 16% to £137.1m (2016: £118.2m) and pre-tax profit up 55% to £11.5m (2016: £7.4m).
Severfield worked on more than 80 live projects during the six-month period, including four large projects in London, each of which have project revenues in excess of £20m. These are the new stadium for Tottenham Hotspur FC, the retractable roof for Wimbledon No1 Court, a new commercial tower at 22 Bishopsgate and another unspecified commercial office building.
The remedial bolt replacement works on the Cheesgrater were completed during the previous year with the cost in line with the charge made back in 2015. Discussions still continue between the lawyers of each party as to who should pay for what.
Acting chief executive Alan Dunsmore said: "I am delighted to be reporting a strong set of results for the half year, which reflects the group's continued delivery against our strategic targets, improved margins and strong cash generation. Building on this performance, we now expect that our full year results will be comfortably ahead of our previous expectations.


"Severfield, with its market-leading position, strong order book and pipeline, is well placed to continue to deliver enhanced value for shareholders."
As part of a continuing business improvement process, Severfield is planning to reorganise its factory operations in North Yorkshire. Steel fabrication at Dalton and Sherburn is to be consolidated into the Dalton facility and a new business venture, Severfield Products & Processing, will be launched at Sherburn. The rationale is to make better use of the operational footprint and to address smaller scale projects, a segment of the market which Severfield has not targeted before.
Mr Dunsmore said: "The proposed new business venture will provide a one-stop-shop to fabricators who specialise in smaller projects to source processed steel and ancillary products, all delivered to the group's high standards of quality and service. We believe that this proposed reorganisation will enhance our position as the UK's most efficient structural steel fabricator, continuing to provide our clients with a high quality product and service in the most cost effective manner."
Got a story? Email news@theconstructionindex.co.uk