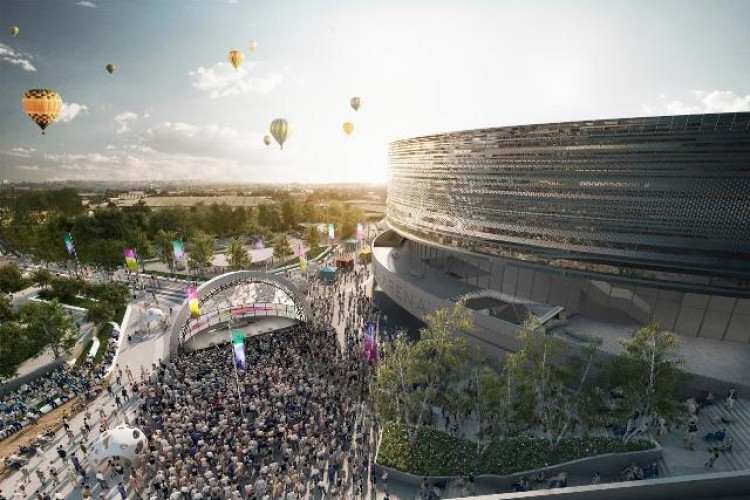 The precise total of £9,966,882.23 is detailed in a city council spreadsheet of spending on the project, which was approved in 2014 but put on hold in November 2017 pending a value for money assessment.
More than half the outgoings have gone to the design firm Populous, which specialises in stadia and event arenas. Aecom, Bouygues and Buckingham have also benefited.
Among the top outgoings are:
Populous £5,036,793.76
Bouygues £1,000,000
Aecom £734,411.44
Buckingham £657,862
DWF LLP (law firm) £572,989.43
Structural Soils £280,307.05
Mott MacDonald £205,992.99
Halcrow £109,317.74
These sums represent what was spent up until November 2017, when the project was paused. However, Buckingham Group is still being paid a retainer and the sum being paid to KPMG to review the project is not included in the council's spreadsheet. Total outgoings are therefore now well beyond the £10m mark.
Bouygues was originally lined up as contractor to build a £95m Bristol Arena by late 2017 but parted ways with the council at the end of 2016 after failing to agree final terms.
The current projected capital cost for the arena is £123.5m but Buckingham Group, brought in to replace Bouygues, discovered it could not deliver the designs within those costs. The council brought in KPMG in November 2017 to conduct a review and put the project on pause. [See our previous report here.]

The  pre-construction services agreement with Buckingham was suspended in November 2017. The suspension is currently in place for a period of up to six months, with the ability to restart the contract at any time. During the period of suspension the council is still obliged to pay Buckingham an agreed weekly rate.
The original plan was to build a 12,000 seater arena for concerts and exhibitions near Temple Mead station. Private developer YTL has now expressed an interest in developing an arena within the Brabazon Hangar at Filton as part of its wider, residential-led, development proposals. KPMG is now assessing this option too.
Mayor Marvin Rees said in mid January: "Not enough work was done on options in the first place.  Now a second option has come forward more formally, giving us two potential schemes to look at.
"Inevitably this also brings a need for more information and we need to fully evaluate this new proposal and the associated infrastructure costs. We have already gone a long way down the road with the Temple Quarter project and the council needs to be confident that it can make a like-for-like comparison when informing final proposals and taking a decision.
"I am 100% committed to delivering an arena for Bristol and I want to be sure we are fully informed on the options for achieving this at a cost the city can afford.  We are therefore pressing ahead with further detailed examination of the two most viable options."
Got a story? Email news@theconstructionindex.co.uk