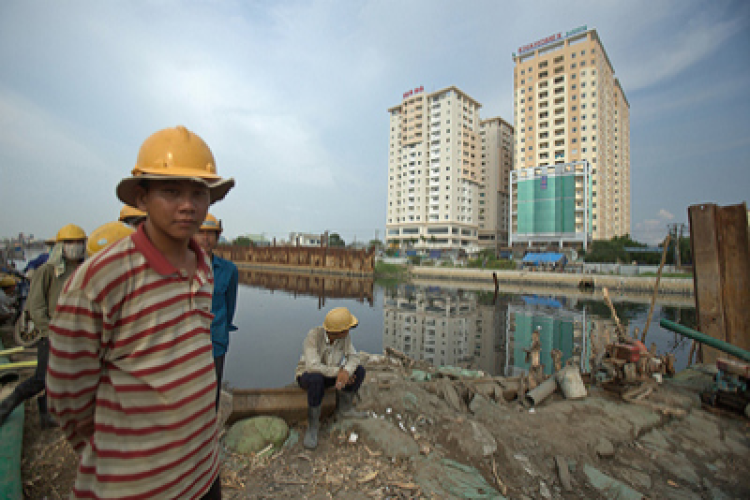 The study finds the costs of damage could rise to US$1 trillion a year worldwide if cities don't take steps to adapt.
Coastal cities face a high risk from increasingly costly flooding as sea levels rise amid climate change., says the World Bank. Their current defences will not be enough as the water level rises. In terms of the overall cost of damage, the three cities at the greatest risk are Guangzhou, Miami and New York. They are followed by New Orleans, Mumbai, Nagoya, Tampa, Boston, Shenzen, and Osaka. The top four cities alone account for 43% of the forecast total global losses.
However, developing-country cities move up the list when flood costs are measured as a percentage of city gross domestic product (GDP). Many of them are growing rapidly, have large populations, are poor, and are exposed to tropical storms and sinking land. The study lists the 10 most vulnerable cities when measured as percentage of GDP as: Guangzhou, New Orleans, Guayaquil, Ho Chi Minh City, Abidjan, Zhanjing, Mumbai, Khulna, Palembang and Shenzen, China. In most of these cities, the poor are most at risk as rapid urbanisation has pushed them into the most vulnerable neighborhoods, often in low-lying areas and along waterways prone to flooding.


The authors encourage early action and warn that some of the cities where flood risk will increase the most in the coming years are not the cities where the risk is particularly high today.
The study, led by World Bank economist Stephane Hallegatte and the OECD, forecasts that average global flood losses will multiply from US$6 billion per city in 2005 to US$52 billion a year by 2050 with just social-economic factors, such as increasing population and property value, taken into account. Add in the risks from sea-level rise and sinking land, and global flood damage could cost US$1 trillion a year  if cities don't take steps to adapt.
Most coastal cities' current defences against storm surges and flooding are designed to withstand only current conditions. They aren't prepared for the rising sea levels accompanying climate change that will make future floods more devastating, the authors write. Protecting these cities in the future will take substantial investment in structural defences, as well as better planning, they write.
Got a story? Email news@theconstructionindex.co.uk