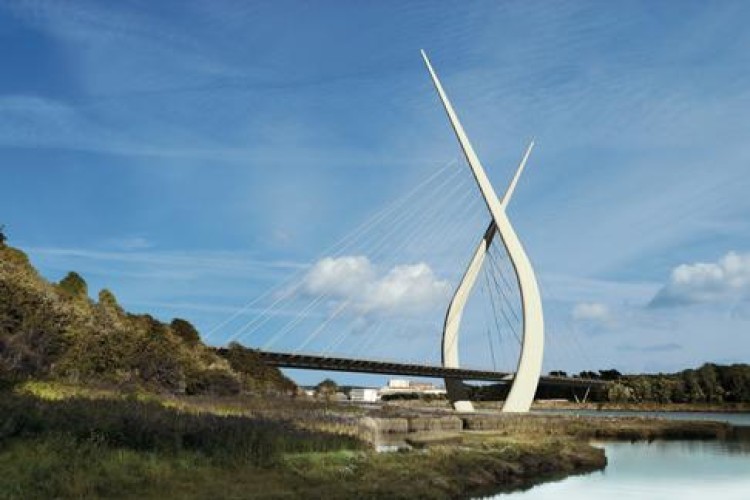 Two of the four shortlisted bidders – Ferrovial and Balfour Beatty – have dropped out of the bidding, leaving just Vinci and Graham Construction in the frame.
The £120m project schedule calls for construction to start this summer and open in 2015.
The bridge will be the tallest in England and Wales, with the highest tower measuring 187m. The length of the bridge deck is 336m. The 30m-wide deck will carry four lanes of traffic – two in each direction.
The house magazine of the civil engineering profession attributed the withdrawal of the contractors to escalating project risk, as the tapering, curved cable stay towers designed by local architect Stephen Spence would be difficult to build, it reported.
Sunderland City Council, client for the project, has retorted: "The New Wear Crossing as with any major project has been rigorously designed, costed, admired and backed within the industry and profession, including the Institution for Civil Engineers which presented the project with a CEEQUAL award."
Council leader Paul Watson said: "Submitting a bid of this scale is not something international construction companies enter into lightly. Market forces determine that these companies must align their resources with the projects available to them."


And he defended the cost of the project on the basis of the economic benefits that would accrue. "The New Wear Crossing forms part of the Sunderland Strategic Transport Corridor (SSTC) that will open up significant development and investment opportunities, creating jobs and growth in Sunderland and the north east region. It will provide much needed connectivity between key city locations, including the North East's Low Carbon Enterprise Zone, major assets including the Port of Sunderland and the dynamic Nissan car plant."
He continued: "In addition the project will further demonstrate Sunderland's bold approach to economic regeneration. It will unlock private sector investment and acres of brownfield regeneration land for employment, housing and UK-based manufacturing.
"With two internationally-acclaimed contractors in the bidding process, Sunderland City Council is confident that it can deliver a landmark, affordable, and much needed new bridge across the Wear.
"As was demonstrated on the 'Best and Final Bid' submitted to the Department for Transport, the project represents a very high return for the taxpayer, at a public value of £4 generated for every £1 spent."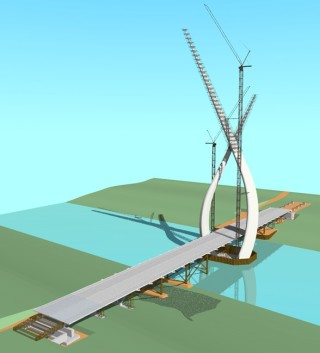 Got a story? Email news@theconstructionindex.co.uk