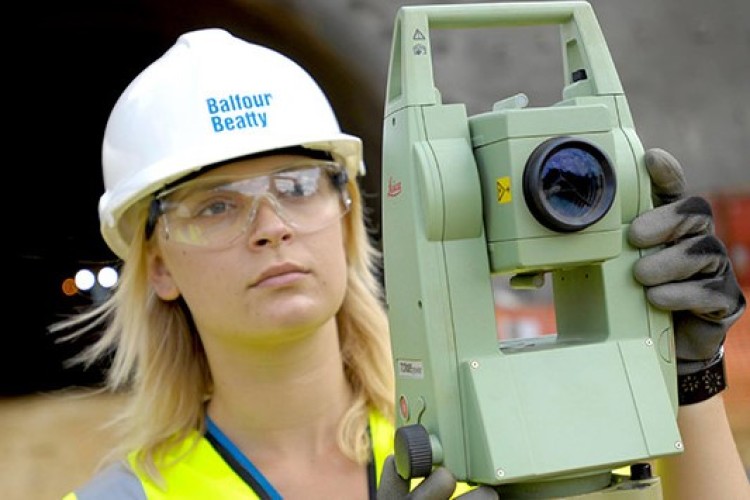 Workloads rose across all parts of the UK, with the Midlands/East Anglia area seeing the strongest growth and Northern Ireland lagging all other areas.
The RICS Construction Market Survey for Q3 2015 shows a net balance of 39% of respondents reporting a rise in their workloads.
The private housing and commercial sectors continue to lead the growth in workloads with net balances of 47% and 46% respectively reporting an increase. In the private industrial sector, activity continues to rise at a steady pace with a net balance of 32% of respondents seeing a rise in workloads.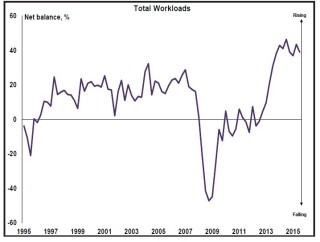 There appears to be an acceleration of growth in the infrastructure sector, with a balance of 34% reporting increased workloads rise, up from 25% in Q2.
Financial constraints were the most significant impediment to growth in Q3 with 69% of respondents citing this factor. Skills shortages and planning and regulatory issues continue to be problems, with 67% and 60% of respondents, respectively, reporting difficulties with each.
The proportion of surveyors noticing material shortages continued to decline, dropping to 38% in Q3.
However, a record high number of respondents reported difficulty sourcing labour, with 71% saying bricklayers were hard to find and 64% saying that quantity surveyors are in short supply.
Anecdotal evidence suggests that contractors are becoming increasingly selective about the types of project they tender for and this looks to be putting upward pressure on tender prices. A net balance of 56% of contributors reported output prices to have risen in Q3, which is the highest score for this question since before the last recession.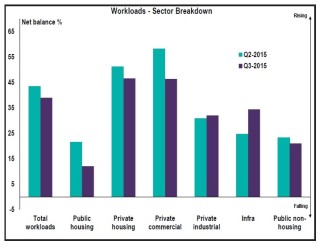 Got a story? Email news@theconstructionindex.co.uk