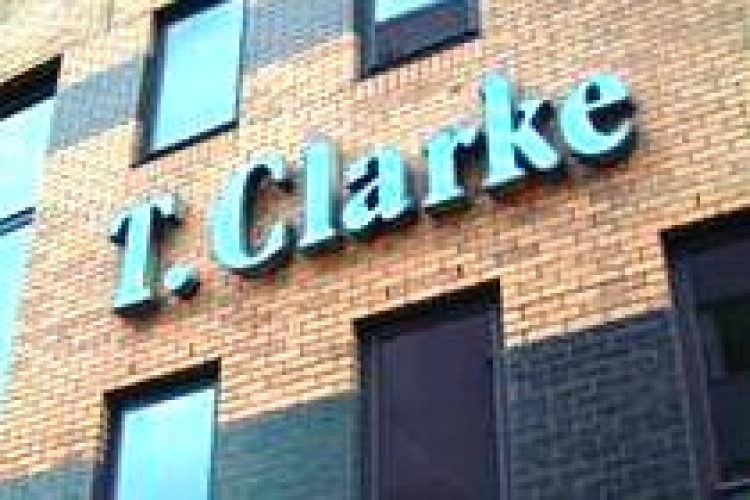 T Clarke will pay up to £2.6m for the business, which it knows well having worked with Eton on several projects.
T Clarke has paid Eton's owners Jamie Ward and Graham Millward £1.5m down, with £500,000 to follow on agreement of the final completion accounts.  A further consideration of up to £600,000 will become payable subject to targets being met in the next two years.
Eton specialises in installing and maintaining building controls systems on complex office buildings, including 20 Fenchurch Street, Chiswick Park, One Canada Square, Bloomberg London, Lacon House and Angel Court, all in London. Its client list includes Canary Wharf, CBRE, Lend Lease, Stanhope and Sir Robert McAlpine
For the year to 31st May 2016 Eton made £300,000 pre-tax profit on revenues of £9.5m.

Eton managing director Jamie Ward is remaining with the business for at least two years following the acquisition. Graham Millward will remain available as a consultant for a two-year period.
Eton employs around 80 people and is currently based in London Docklands with a manufacturing plant in Essex.  T Clarke plans to move the Eton team into its own London head office at Moorgate and its recently-opened prefabrication facility at Stansted.
T Clarke chief executive Mark Lawrence said: "We welcome the Eton team to T Clarke and I am confident that the business will reach new potential as part of a larger group enabling them to build upon the scale and number of projects undertaken.  Increasingly, our clients are demanding ever more sophisticated systems to control their buildings.  With this acquisition we are able to deliver a joined up ability to meet these demands."
Eton managing director Jamie Ward said: "We are delighted to be joining T Clarke.  The group has established an outstanding reputation within the industry for its first class approach to working with its clients on some of the most complex projects in the UK.  We have always enjoyed working with them and by combining our expertise I am confident that the prospects for our clients and our staff will be greatly enhanced."
Got a story? Email news@theconstructionindex.co.uk