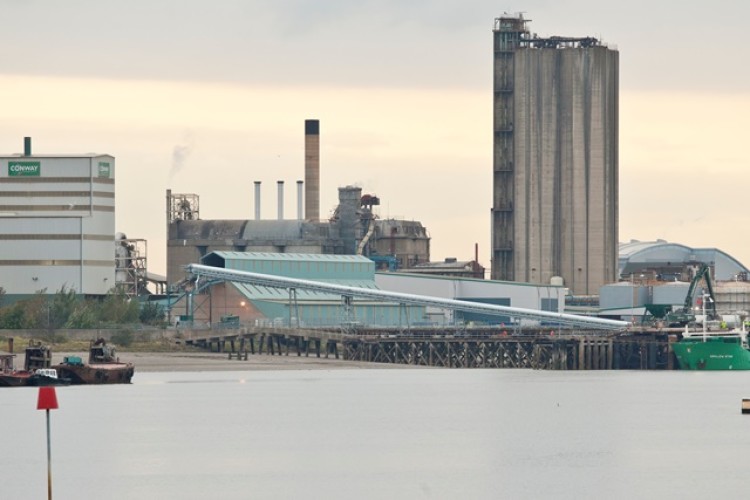 When civils contractor FM Conway opened an asphalt plant on the south bank of the River Thames in Erith, Kent, three years ago, it may have seemed to some like a knee-jerk diversification in the face of recession.
However, CEO Michael Conway asserts that it was just, in fact, simply the logical next step in the firm's planned evolution, helping its imultaneously to manage supply chain costs and to drive the sustainability agenda.
"We've recycled aggregates and manufactured concrete for many years and therefore developing asphalt production was the next logical step to supporting our contracting offer," he says. "It was always our long-term vision to be able to develop a highquality and efficient operation which could supply material to our highways contracts as well as other projects across London and the southeast."
The £10m plant, which is able to produce 300 tonnes of asphalt per hour, has helped the firm to drive a strategy based on asphalt recycling. A major benefit of asphalt is that it can be 100% recycled as asphalt, with the aggregate and binder fully re-used. The Erith plant can produce asphalt with up to 85% recycled asphalt pavement (RAP) reprocessed from existing roads for use in highway maintenance and new road construction. This recycling capability is helping to conserve 220,000 tonnes of virgin aggregates per year and unlock the environmental and fiscal benefits of reusing highways planings.
The reuse of RAP is also helping to mitigate the effects of volatile input costs from materials such as bitumen by significantly reducing the volumes required.
"Over the last three years the cost of bitumen has risen by around 60%," Conway says, "so investing in RAP technology has not only allowed us to fully maximise resources, it is also ensures we are less exposed to price volatility and are able to quote on surfacing contracts with greater confidence.

"Producing our own materials, largely from recycled materials, means that we are in control of our own destiny as a company rather than being vulnerable to price fluctuations or material availability."
RAP surfacing technology also, of course, cuts waste to landfill as well as helping to recover embodied carbon in roads. Embodied carbon in materials constitutes around 40% of the carbon footprint of road construction and maintenance.
In addition to this, the plant's riverside location saves 1,250 tonnes of carbon each year by removing 15,000 truck journeys on London's roads. A 130m jetty has been installed to enable bulky virgin aggregates to be transported – the wharf has been designed to berth 6,000-tonne ships and includes aconveyor system that can unload material at a rate of 500 tonnes per hour.
FM Conway is looking to expand its asphalt production and recycling capacity later this year by developing a new £10m plant at Bull's Bridge in Hayes, on the Grand Union Canal in west London. The overarching ambition is to increase asphalt production capacity, and enable the company to serve a wider area.
"Contractors have often looked to incremental improvements in their processes or supply chains to cut costs," Conway concludes. "However, at a time when budgets are subject to unprecedented pressure, we have invested in our materials recycling operations to stay ahead of the curve and deliver projects to our partners at a competitive price. With investment in state-of-the- art plant infrastructure and logistics, there are ways of unlocking efficiencies and making the savings we need."
Got a story? Email news@theconstructionindex.co.uk