RIBA Competitions has posted the six shortlisted entries online (www.ribacompetitions.com/ taylorwimpey), with design details and comment forms, inviting responses by 2pm on Friday 2nd December 2016.
The shortlisted design teams are: Artform Architects, Igor Russo with Flanagan Lawrence, More Design, NewGround Architects, Origin 3 Studio and Openstudio Architects. However, which entry was submitted by which team appears unstated at this stage.
Once public comments have all been gathered, the entries will be judged by a panel of three Taylor Wimpey men (chief executive Pete Redfern, design director Nick Rogers and sales & marketing director Kevin Belsham) and two independent architects (Glenn Howells and Sasha Bhavan).
Taylor Wimpey then hopes to work with the winning team to develop their designs with a view to building a prototype that could then be used in Taylor Wimpey's wider standard portfolio of homes.
Taylor Wimpey divisional managing director John Gainham said: "We have been very impressed with the quality of the entries in our Project 2020 open design competition – which is aimed at exploring trends, changes and innovation in design, architecture and technology to help shape our range of new-build homes for 2020 and beyond.
"The initial concept brief asked for the design to consider key elements such as natural light, space for living and storage, flexibility and adaptability, and health and wellbeing, as well as functional requirements and a range of technology and construction considerations. We now have detailed designs from the six shortlisted entrants to consider further.
"The competition offers a fantastic opportunity for the winning architect to see their designs potentially replicated across Taylor Wimpey's portfolio of homes."

The shortlist
Further details concerning the images below can be found at www.ribacompetitions.com/taylorwimpey, where your comments are invited.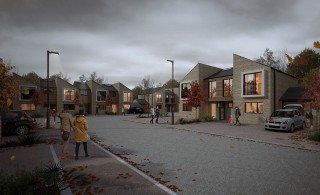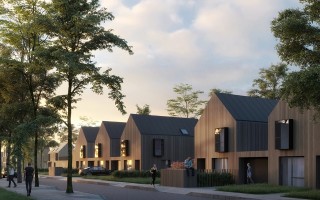 Got a story? Email news@theconstructionindex.co.uk