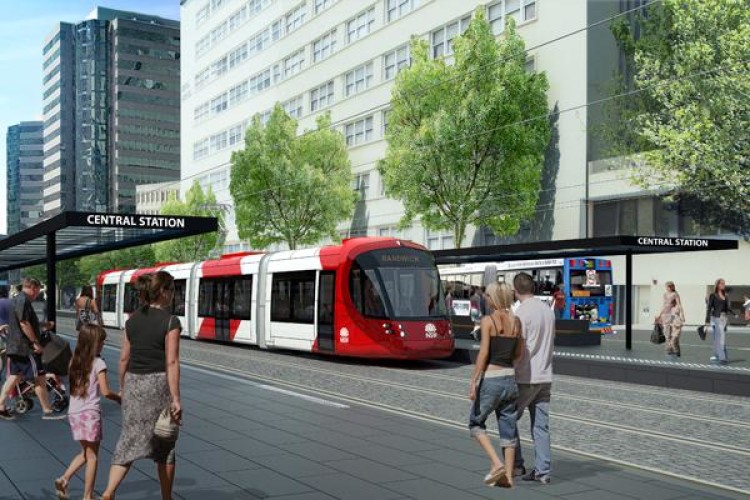 The major contract on the central business district (CBD) and South East Light Rail project will cover design, construction, services relocations, operation and maintenance of the 12-kilometre project, as well as the operation and maintenance of the Inner West Light Rail network. It will be delivered as a public-private partnership subject to value for money.
The early works for the CBD and South East Light Rail project will be delivered under a separate contract.
"This is great news – we are getting on with the job with this important project that will benefit all of Sydney," said New South Wales minister for transport Gladys Berejiklian.
"I am pleased to announce that we have now also bedded down the project's delivery strategy and will be asking the private sector to join us in delivering this significant project for Sydney. This expansion of the light rail network in Australia's only global city will present challenges, so we are looking for companies with knowledge and experience in managing complex projects in busy urban environments."
The announcement follows a market-sounding exercise undertaken with industry to ensure that delivery of the project incorporates the latest technology and best practice while providing value for taxpayers' money. The NSW government has extended an invitation to industry to attend a briefing later this month which will outline details around each contract.
Invitations for expressions of interest for the PPP and early works contracts will be released on the NSW eTenders website www.tenders.nsw.gov.au (link opens in new tab) on 21 October and will close later this year.
A shortlist of respondents will then be asked to submit a more detailed proposal for each of the two contracts. Subject to planning approval, it is expected both contracts would be awarded in mid to late 2014.
Got a story? Email news@theconstructionindex.co.uk