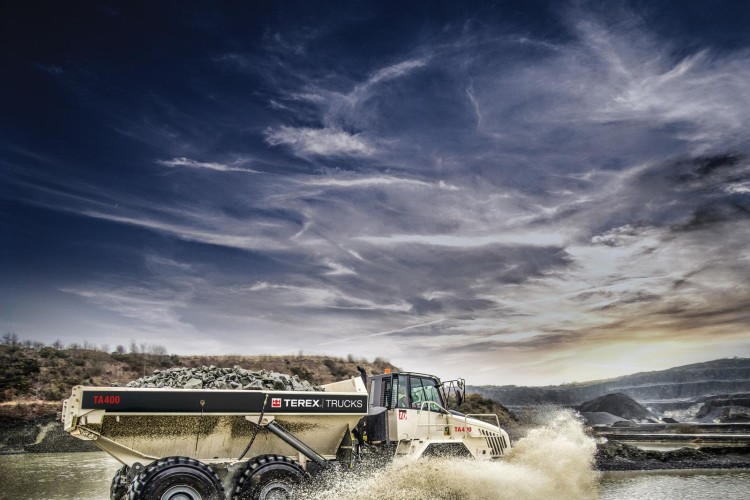 The strategic decision comes amid signs of growth in the French market, which are partly due to the various major infrastructure projects that are scheduled to be carried out over the coming years, said the company.
The three new French dealers are Manu Lorraine and Manu Alsace from the Manu Lorraine Group, Framateq and Promatex. All three dealers will sell both the TA300 and TA400 articulated haulers and stock main parts and components.
The TA300 and TA400 have hauling capabilities of 28t and 38t and heaped capacities of 17.5m³ and 23.3m³, respectively.
"Each of our new dealers has a solid local reputation, backed by approximately 90 years of collective experience" said Terex Trucks managing director Paul Douglas. "With their commitment to customer service excellence, I am confident that they will be a valuable addition to the Terex Trucks dealer network." He added that the company is actively looking for more dealers in France.


"We have around 50 employees and we all share the same vision: to provide customers with high quality machinery," said Gérald Gismondi, general manager of the Manu Lorraine Group. "There are lots of big construction projects coming up in France that require good quality, reliable machines, together with excellent aftermarket support. In partnership with Terex Trucks, Manu Lorraine and Manu Alsace can deliver this to customers across the north eastern part of France and Luxembourg."
"Over the years, we've expanded both in terms of headcount and our capabilities as a dealership, but we've always been focused on the same thing: service," said Philippe Capron, president of Promatex. "Now that Terex Trucks articulated haulers are a part of our product offering, our customers will have access to a new range of high quality, high performance machines – and we will offer a level of customer service to match." As a Terex Trucks dealer, Promatex will cover the north eastern part of Hauts-de-France, which includes Nord, Pas de Calais and Somme, from its headquarters in Nieppe.
Framateq will cover the south eastern territory of France for Terex Trucks. Chief operating officer Philippe Duplessy said: "The TA300 and TA400 are perfectly suited to our customers, who mainly work on large construction sites and mineral quarries."
Got a story? Email news@theconstructionindex.co.uk