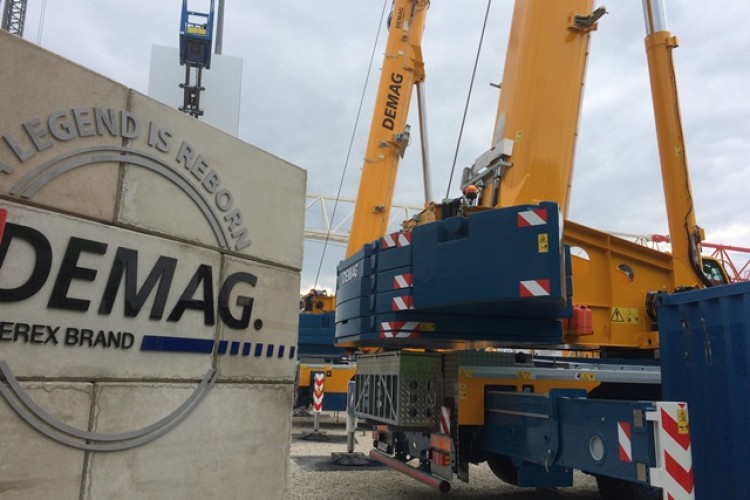 As Terex has grown over the years through acquisition, it has always taken a pragmatic approach to brand, dropping some quickly while retaining others. The crane division of Terex retained hybrid legacy branding for a number of years, with Terex Demag, Terex Comedil, Terex American etc., for a few years before having the confidence to consolidate under the Terex banner.
However, the new leadership team of group CEO John Garrison and Terex Cranes president Ken Lousberg has decided to revert not just to Terex Demag but plain old Demag.
This mirrors the branding strategy that Terex uses for aerial work platforms and telehandlers, which are sold under the legacy brand name of Genie. The Genie brand was never jettisoned.
What complicated Terex's usage of the Demag brand name is that when it acquired the Demag mobile crane business in 2002 there was another Demag crane business that it did not own, making industrial overhead travelling cranes.
However, Terex subsequently bought this business in 2011 and so has full ownership of all Demag crane types.

Terex is not, however, extending the Demag brand to all of its mobile and crawler cranes at this stage, but just the ones made in Germany, which is the original Demag business. Mobile cranes made in France (formerly PPM) and the USA (formerly P&H), and the crawler cranes supplied to Terex by IHI of Japan will all remain Terex branded.
Explaining the rebranding decision, Terex Cranes president Ken Lousberg said he was simply responding to customer demand, as most crane buyers still refer to the German built products as Demags anyway. "We're doing it because our customers asked us to bring the Demag brand back," he said, acknowledging that the Demag brand had more value than the name of the ailing parent company.
At the same time, Terex has also decided to revert to its old nomenclature for all terrains cranes, indicating rated safe lifting capacity. Back come such product names as AC 130-5, indicating 130-tonne capacity and five-axle chassis, and out go names such as Explorer, although Challenger remains for the French-built (formerly PPM) all-terrain cranes.
It seems likely that whether Terex transitions into Scandinavian or Chinese ownership within the next year, the new owners will also recognise the value of the Demag brand, which was recognised as a leader in crane technology.
"The Demag brand is a legend," Mr Lousberg said, and through extensive conversations with our customers, we understand how much the brand still means to them, and what their expectations are that go along with it.   It's a brand they have depended on every day for decades, and it continues to be one of the most recognized brands in the industry."
Got a story? Email news@theconstructionindex.co.uk